NEWS
Astrix Webinar – Data Management's Role in the Digital Modernization of Clinical Trials
Date:  5/31/23
Time: 11AM
Company: Astrix
Presenters:

Michael Smart, Vice President, Strategic Consulting Services, Astrix
Stuart Pyle, Principal Consultant, Strategic Consulting Services, Astrix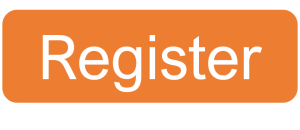 ---
About this webinar
Digital Health and Decentralized Clinical Trial (DCT) approaches continue to change the R&D landscape. Patient-site-centric methods are now commonplace including direct to patient supplies, remote assessments, telemedicine, at-home sample collection, point-of-care assays, along with other rapid patient data collection means.
In this webcast, you will learn:
The data management and digital data fabric capabilities required to support the transfer/integration, sharing.
The use of Digital/DCT-generated data, simplifying the sponsor backend and patient-site integrations.
Where to start in the process.
LET´S GET STARTED
Contact us today and let's begin working on a solution for your most complex strategy, technology and staffing challenges.
CONTACT US