Market -Leading Laboratory  Informatics
Services
Get in touch with a LIMS Expert
Market-Leaders in

Laboratory Informatics Services
Astrix is a laboratory informatics company that has a specialized practice in managing science informatics evaluations, selections and implementations as well as providing services that integrate the systems into the infrastructure of the organization.
Astrix specializes in the scientific market and has performed informatics services for multiple organizations over the last 25+ years. Our focus is assisting organizations that are engaged in R&D and regulatory testing with developing the information management infrastructure necessary to service the organization today and well into the future.
Astrix's is a full-service LIMS service firm with expertise in a variety of areas including:
Business process mapping
System evaluation, selection, and implementation
Data management
Custom development
System integration
On-premise, hybrid and cloud data storage systems
Legacy system migration
Data migration
System validation
User training
Companies we work with and support

LabVantage is a laboratory information management system (LIMS) provider. LabVantage's laboratory informatics solution includes, ELN, LES, SDMS, and Advanced Analytics in a unified LIMS platform.

Thermo Fisher Scientific is a global supplier of scientific instrumentation, reagents and consumables, and software. Thermo Scientific SampleManager™ LIMS, SDMS and LES software is a complete, comprehensive solution for lab, data and process management that connects workflows and data across laboratory processes, enabling scientists to derive new insights from their data.

Scitara is a global provider of laboratory-specific, cloud-based software solutions to power the digital transformation of scientific laboratories by providing them with modern lab data connectivity infrastructure and tools to accelerate science.​ Scitara DLX™ allows plug-and-play connectivity between any device, instrument, application, informatics system, web service or lab resource, to enable the automation of workflows, bi-directional data exchange, and the compliant transformation of data in-flight.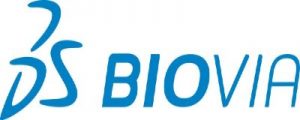 The BIOVIA portfolio integrates the diversity of science, experimental processes and information requirements, end-to-end, across research, development, QA/QC and manufacturing. Capabilities include Scientific Informatics, Molecular Modeling/Simulation, Data Science, Laboratory Informatics, Formulation Design, BioPharma Quality & Compliance and Manufacturing Analytics. BIOVIA's Digital Laboratory Informatics capabilities allow for compliant and efficient lab workflows, harmonization and standardization.

L7 Informatics reimagines data intelligence for modern life sciences and healthcare organizations. Beyond simple data management, L7 provides tools that optimize the flow of information between process and people, unlocking innovation at every stage of the clinical, research, and manufacturing value chains. 

STARLIMS is a comprehensive LIMS solution that improves quality and safety throughout the entire product lifecycle.
LabWare's Enterprise Laboratory Platform is a unique and proven suite of product capabilities that encompass LIMS (Laboratory Information Management System), ELN (Electronic Laboratory Notebook), and LES (Laboratory Execution System) in an integrated and enterprise-ready solution.

Waters Corporation is a pioneer and leading manufacturer of chromatography, mass spectrometry, software and thermal analysis innovations. Their instrumentation, consumables and software is used by life science, pharmaceutical, biochemical, industrial, nutritional safety, environmental, academic, and governmental customers working in research and development, quality assurance, and other laboratory applications.