Expert news and insights for scientific & technology professionals.
The Life Science Industry Blog for R&D Professionals
World Drug Safety Congress Conference Wrap Up

Astrix had the opportunity on Oct 4-5 to participate as a Gold Sponsor of the World Drug Safety Congress conference in Boston, MA. This event had over 1000+ pharmacovigilance and safety experts in attendance.
The list included pharma and biotech companies, along with academic, government, regulators, and vendors who came together to discuss the key challenges being faced in the PV world. Participants from Astrix included individuals from our PV Delivery Services, Strategic Consulting Services, and Marketing organizations.
At this event, Astrix had the opportunity to meet many existing and new companies and introduce them to the Astrix PV practice and the domain-specific strategies, solutions, and people to assist their organizations.
Over this two-day event, Astrix participated in sessions on the following topics
AI & Machine Learning impact on improving PV processes
The next generation of tech and data
Strategies in data management and signal detection
Discussions on the challenges of creating PV strategies for advanced therapies
Medical device safety strategies
PV methods across the globe
Astrix Moderated Discussion on the Topic of AI and ML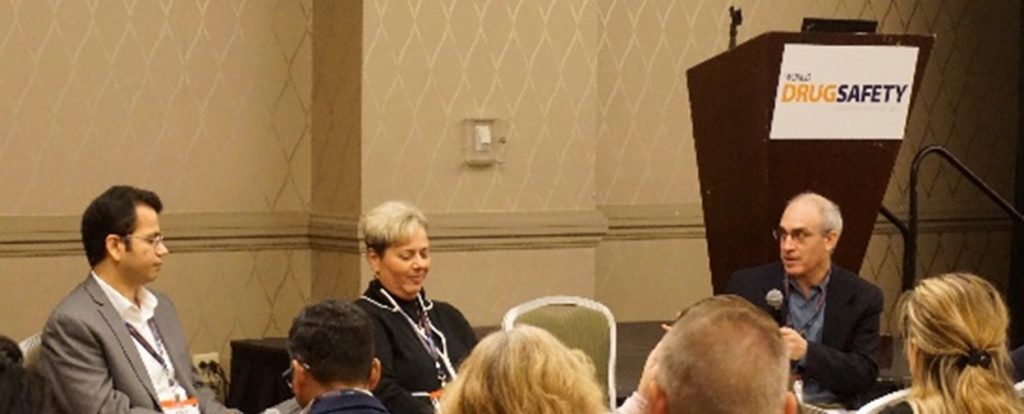 Alan Summer, Astrix's Vice President, Pharmacovigilance Services, moderated an important discussion at the conference where the topic of Navigating the Changing Landscape of PV Safety Databases was reviewed.  In this session, there were panelists from Astellas Pharma and Moderna who with Alan discussed many different aspects of the changing PV Landscape including:
The influx of cases and how they are managing this increased volume.
The trend to move from an on-premise to an on cloud-based solution
 The use of AI and ML in the PV area to improve the processes of their business.
Challenges they are seeing or keeping an eye on with the adoption of this new technology
About The Pharmacovigilance Practice at Astrix
Astrix provides strategic consulting services that enable the success of end-to-end Pharmacovigilance ("PV") planning, design, and implementation as part of our comprehensive suite of services. Astrix experts know first-hand that the PV landscape is evolving and that our clients prefer a strategic IT partner (rather than an IT vendor) who understands and collaborates in solving challenges throughout the Requirement,  Design,  Implementation,  Testing and Go-live phases of SDLC.  Astrix achieves results using proven methodologies during guided and collaborative sessions led by highly experienced PV pros who keep our client's needs at the forefront of every decision. Together we determine the optimal implementation strategy and business roadmap, as well as third-party software and hosting choices that represent the best fit for our clients.