Expert news and insights for scientific & technology professionals.
The Life Science Industry Blog for R&D Professionals
Two Key Considerations in Selecting the Right Pharmacovigilance System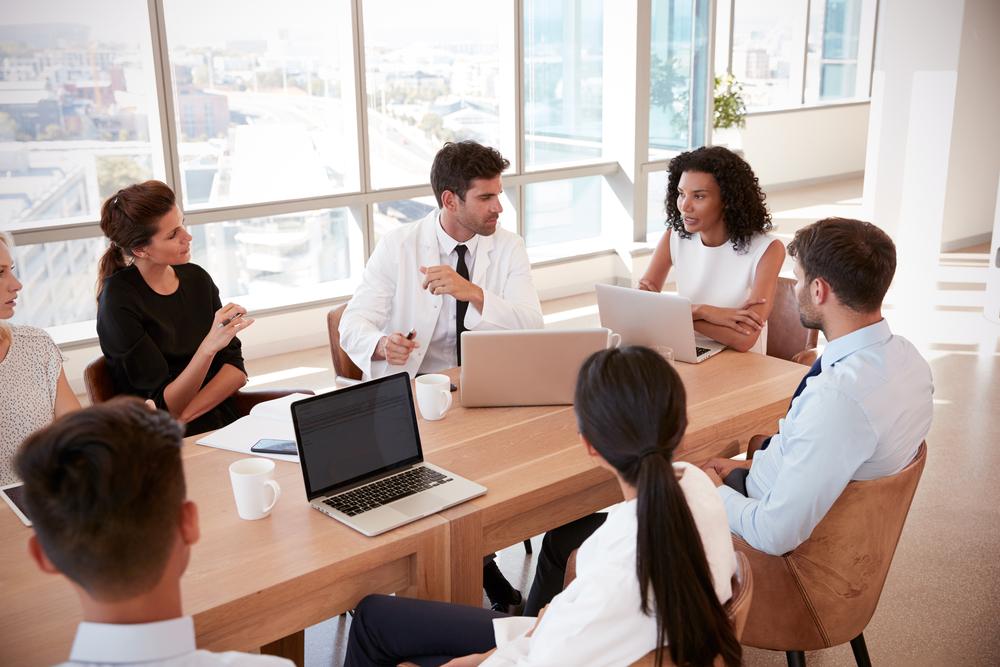 Selecting the Right Pharmacovigilance System for your Organization
A pharmacovigilance system (PV) is an extremely important component to success for organizations in the Pharma and Biotec industries. We are at an interesting time in today's PV landscape as there are several new systems coming to market as well as significant upgrades to systems already in the market. Choosing the proper system to support an organization's safety efforts requires considering many factors. It involves managing the critical decisions that are involved to come to the optimal solution and a digital transformation of the way things are done.
In this blog, we discuss 2 key considerations when selecting a safety system for your organization. We look at how they contribute to selecting the right system to manage your PV process.
1. Do start with a strong set of Pharmacovigilance System Requirements.
To ensure that an organization receives the right solution for its unique situation, the PV leaders need to take the time to clearly define the requirement/functionality they are looking for in a system. The organization should not simply use their existing set of system requirements but rather leverage them to develop what their future system requirements need to be. There needs to be a thorough assessment to determine the current functionality that is still required as well as a determination of new functionality that should be included due to new technologies available as well as new regulatory requirements.
These organizational requirements will be used to assess vendor capabilities in an RFP and later as the basis for the requirements for system design as well as your system/user testing. So, the time and effort spent on these activities now will not only have immediate benefits but also will provide significant value throughout the implementation.
Within the PV area of the organization, leaders typically have a good handle on their current requirements, however they need to go further and look into the future. One extremely important area to consider is emerging technologies. Technologies like AI/ML, NLG, Predictive Analytics, automations. You may not have these available today, however, they may be implemented soon to ensure an optimized digital transformation. Lastly, also consider the integrations that you will require to other systems such as your Signaling and Risk Management and Literature search tools.
2. Don't discard a system just because of cost.
When vendors respond to RFPs, it is not uncommon for license and implementation costs to have significant differences between vendors. Your organization shouldn't discard a system just because of its license and implementation cost. It is important to note, that when vendors submit their RFP, the cost they provide is only a starting point and has many assumptions built in. As part of the selection process, vendors will be able to confirm or modify their assumptions and adjust the cost accordingly. Moreover, another factor in the cost difference that it is common is that one vendor will include an item in the cost (e.g., integrations, custom report development, etc.) and another vendor views this as add-on work, which will account for a cost difference. Also, one solution may fulfill the requirements in a more elegant way or add additional functions that were not considered originally as important
Because of these factors, the recommendation is to include all vendors who satisfy most of your requirements in your demonstrations and work out the cost after you have had discussions and seen demos.
It is important to note that when approached, vendors are typically open to negotiating to be competitive.
Summary
There are many factors to ensure a successful Pharmacovigilance system selection. Two key factors we discussed that need to be considered are number one, do you have a solid set of requirements that define what business functionality the organization needs to be successful today and into the future; and number two, have you placed the cost of the system at the tail end of your evaluation given the system meets or exceeds your requirements.
These two areas are crucial to ensuring you select the right system. These are 2 of the six key considerations discussed in our whitepaper, 6 Key Considerations When Selecting a Safety System.
Why It Matters to You
Every Pharma and Biotech company requires a solid Pharmacovigilance system to assist in managing their business. For those organizations that want to select the right system, it is imperative that you follow some key points when going through the selection process.
In this blog post we discussed:
2 Key factors to assist in selecting the right PV system.
Why these factors are important.
How they impact you.
For other considerations when selecting a new pharmacovigilance system you should download
About Astrix
For over 25 years, Astrix has been a market-leader in delivering innovative solutions through world class people, process, and technology that fundamentally improves scientific outcomes and quality of life everywhere. Founded by scientists to solve the unique challenges life sciences and other science-based business face, Astrix offers a growing array of strategic, technical, and staffing services designed to deliver value to clients across their organizations. If you would like to explore how to optimize your Pharmacovigilance processes and system, please contact Michael Zachowski at mzachowski@astrixinc.com.