Expert news and insights for scientific & technology professionals.
The Life Science Industry Blog for R&D Professionals
Tips For Creating A LinkedIn Profile For Science Professionals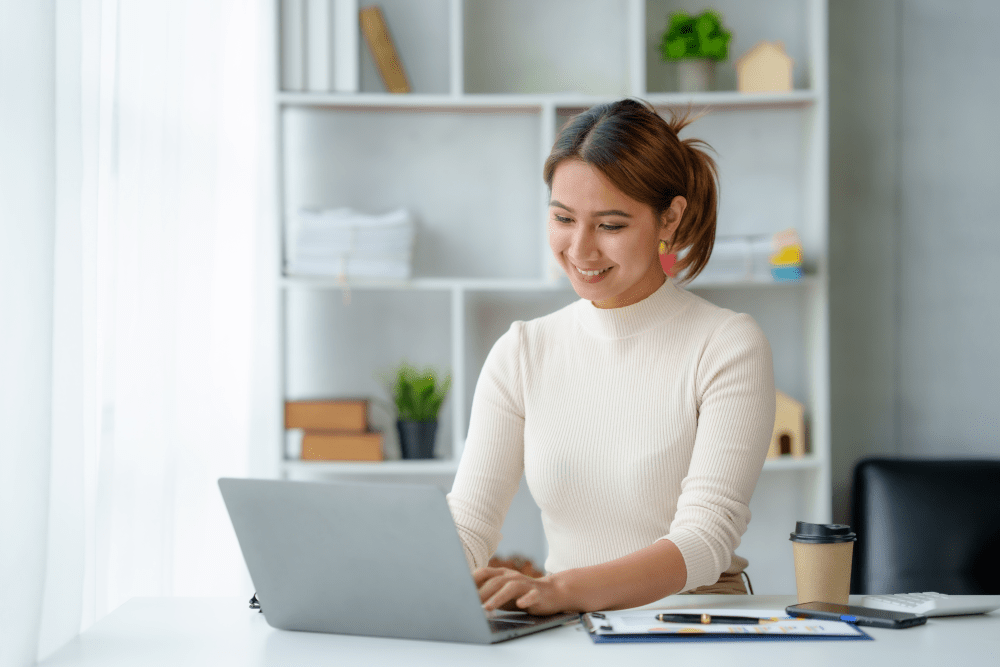 LinkedIn is a powerful tool for connecting with recruiters, hiring managers, and potential scientific industry customers. Creating a profile that accurately reflects your expertise, experience, and qualifications is essential. Here are some steps for crafting the perfect LinkedIn profile as a life science professional.
Have The Right Profile Picture
Your picture is the first impression your professional network has of you. Some best practices for choosing the right profile picture are:
Make sure it is a high-resolution headshot with a bright, professional-looking one that only includes you.
LinkedInsays the ideal size for a profile picture is 400 x 400 pixels.
If you do not have a headshot, opt for a professional-looking photo.
Choose an image where your face takes up at least 60% of the frame.
Choose an image that appears warm and friendly with professional-looking office attire.
Choose an image that has a minimal or neutral background.
Add A Photo For Your LinkedIn Banner
This is the next step in creating an attractive profile. Your background photo should be visually appealing and illustrate your experience or passion for the industry. Some best practices to consider when selecting a background photo are:
Choose a high-resolution image that is representative of your industry or career.
Make sure the photo has good lighting and isn't too busy or distracting.
Choose an image with minimal text, so it doesn't take away from your profile summary.
Consider using an image related to your field of study for a more personalized touch.
Write A Compelling Headline
The LinkedIn headline is in the top section under your name on your profile. This is meant to have professionals describe what they do/their role in 220 characters or less. This section is critical because it appears next to your name in search results and could determine if recruiters and other professionals contact you.
Some Tips For Crafting A Compelling Headline Are:
Make sure it reflects who you are and captures the attention of potential connections.
Use keywords related to your field or specialty to help you appear in search results.
Include credentials, awards, and certifications demonstrating your field expertise.
Avoid using generic phrases like "looking for my next opportunity" or "seeking new challenges," as these won't provide any insight into who you are professionally.
Formulas For Writing Your LinkedIn Headline:
(Title) at (Company) – Helping (USP)
(Title) | (Company) | (USP)
Title + Company + benefits of working with you | keywords related to your niche | personal touch |
Add A Profile Summary
In your profile summary section, you want to capture the attention of potential employers or customers. This is a great space to include details about yourself, such as; relevant experiences, certifications, and research projects. It's important to show off your accomplishments in an organized manner.
Some tips for writing a compelling profile summary are:
Make sure it's tailored to the industry and highlights your professional objectives.
Include keywords that will help you show up in search results.
Keep it concise and easily read using bullet points when possible.
Avoid generic phrases like "I am hard-working" or "I have a passion for my work." Instead, provide concrete examples of your accomplishments or skills that demonstrate why you are an ideal candidate.
Include relevant links such as research projects, articles, and products showcasing your field expertise.
Here are some examples of profile summary sections that LinkedIn recommends. 
Keep Your Experience Section Updated
Your profile should be kept up to date with your work history. Some tips:
Include your job title.
The Company you are working for or worked for (make sure you select the correct Company, as it will help connections learn more about your Company and background).
Include the industry and description. The industry helps connections find you more accessible when searching.
Add any relevant skills and keywords.
Remember To Include Your Skills, Education, Licenses, And Certifications
Including skills in your profile helps boost you in search rankings, and education, license, and certification information adds credibility. Make sure to include any specialties or areas you focus on and any relevant training or certifications that apply.
Get Endorsements and Recommendations
Endorsements on LinkedIn are a great way to demonstrate your skills and knowledge in your field of expertise. Ask colleagues, mentors, and professional contacts for endorsements to help boost your profile's credibility. You can also ask them for detailed recommendations if they feel comfortable giving one. These sections should provide real-world examples of how you work with others and how those around you highly value your work.
Pro Tip: If You Want Recommendations, Write Them For Others!
Join/Connect With Relevant Groups/Professionals
Joining relevant groups related to your industry or field can be beneficial in expanding your network and gaining exposure. Groups are a great way to share ideas and ask questions while engaging with other professionals in your industry.
The more connections you have on LinkedIn, the better chance of being seen and contacted by potential employers or customers who may be interested in what you can offer them.
Use The "Suggested For You" Profile Status Feature
Profile level shows how complete your profile is. Complete the recommended sections and build toward achieving your professional goals.
Beginner:All members start off as beginners, and completing 4 sections will help you advance to Intermediate.
Intermediate:Members with intermediate profiles see more relevant job recommendations and refined connection suggestions—complete 4 sections to achieve Intermediate.
All-star:Members with All-star profiles see more relevant feed updates and receive more profile views. Complete 7 sections to achieve All-star.
Take LinkedIn's Free Skills Assessments To Showcase Your Experience
LinkedIn's Free Skills assessment helps you demonstrate your knowledge and experience. After completing and passing a test, LinkedIn provides a badge to display on your profile. Additionally, it allows others to see your skills and expertise in certain subjects, which can lead to more opportunities and connections.
Conclusion
By following these tips, you will have a great foundation for your LinkedIn profile that will help you get noticed by employers or other professionals in your field. Adding keywords, recommendations, and endorsements will make your profile increasingly visible when potential employers search for candidates with specific skill sets or backgrounds.
Bonus Tip: Customize Your URL
Another way to stand out on LinkedIn is by customizing your URL. It will look more professional and gives people an easy way to find your profile when they search for you online. To customize your URL, go to "Edit public profile & URL" located in the Edit Profile section and add a few words that best describe yourself (e.g., www.linkedin.com/in/johndoe-socialmediaexpert). With a few simple steps, you can make your LinkedIn profile stand out and help you achieve your professional goals!
About Astrix Scientific and Technical Staffing
Astrix is a specialized staffing partner for companies and candidates in the life science industry. With over two decades of experience, we are experts in finding the best talent for our clients' needs and matching the right role for each candidate.
We are passionate about providing outstanding customer service and working with both our clients and candidates to create long-term relationships that will lead to successful outcomes for years to come. Our team of experienced recruiters have the industry know-how and skillset necessary to ensure your recruitment process is smooth, efficient and, most importantly, stress-free.
Contact us to learn more.