Expert news and insights for scientific & technology professionals.
The Life Science Industry Blog for R&D Professionals
The Top Ten Life Science Hubs in the US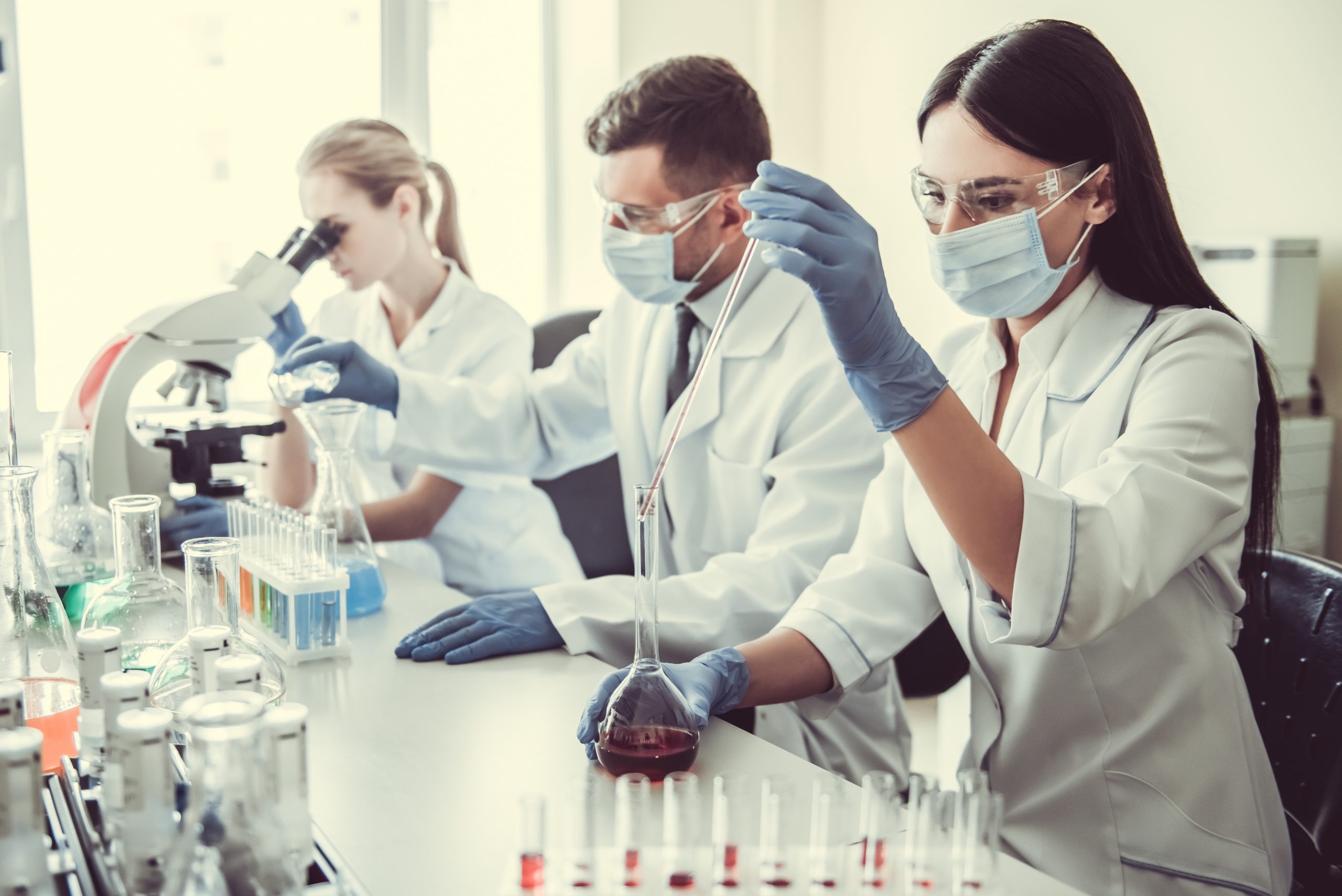 The United States is home to some of the world's leading life science hubs. From Boston to San Francisco, these cities attract top talent and investment dollars in the life sciences sector. Here are ten of the top locations for life science hubs in the United States.
1.   Boston, MA
With over 30 colleges and universities and home to the most number of life science companies, Boston is a hotbed of activity for life science professionals. According to the 2022 industry Snapshot report by The Massachusetts Biotechnology Council (MassBio®), In Massachusetts, the life sciences industry employs 106,704 people with an average annual wage of $201,549. This totals $21.5 billion in total wages for the state. The city's strong reputation in the medical field helps attract top talent from around the world, and its central location makes it easy to conduct business with other East Coast cities.
2.   Greater DC and Baltimore, MD
The life sciences industry in Greater DC and Baltimore has seen a significant resurgence in recent years. In 2012, the Maryland General Assembly passed legislation to create the Maryland Biotechnology Investment Tax Credit, which provides a refundable tax credit of up to $250,000 for qualifying life science companies. This incentive has helped attract many new life science companies to the region. The number of life science establishments in Greater DC increased by 21% from 2010 to 2016, and employment in the life sciences sector grew by 11% during that period.
The D.C. metro area was ranked second on CBREs' listing of life science clusters in 2022, adding to its significant growth and attention in the life sciences industry.
3.   San Francisco, CA
The San Francisco Bay Area is home to some of the world's leading life science companies. It is one of the largest science markets in the U.S. Home to top life science companies such as Genentech and Gilead Sciences, the region's expansive and well-educated labor pool provides a steady supply of qualified workers for these and other growing businesses. In addition, the Bay Area's proximity to Asia and Europe makes it easy to do business with international partners.
4.   New York/New Jersey, NY
The New York metropolitan area, which includes New York City and New Jersey, is a leading region for jobs and funding in life sciences, according to a recent report comparing the NYC metro area to other metro regions. The cities are home to many different hospitals, research institutions, and pharmaceutical and biotech companies.
Gov. Kathy Hochul and Mayor Eric Adams recently announced that a $1.6 billion state-of-the-art life sciences hub on East 25th Street and First Avenue in Kips Bay would soon be open to the public. This Science Park and Research Campus provides top-of-the-line facilities for 4,500 City University of New York students and boasts an ambulatory care center, a Health + Hospitals training center, and a health care and sciences high school, amongst others! Officials say that the city and state jointly fund this project with additional private investment from various sources.
5.   San Diego, CA
San Diego is widely recognized as a hub for biomedical research, thanks partly to leading research institutions like Scripps Research Institute, UC San Diego School of Medicine, and Salk Institute. The city's large life science industry also provides plenty of job opportunities for those with the right skills and qualifications. According to a report by CBRE:
The total number of employed people in the life sciences industry in San Diego was 70,700 as of Q2 2022.
Scientific R&D saw an increase of 8,500 (+23.6) since February 2020; this reflects ongoing growth for the life sciences sector, even during a pandemic.
6.   Raleigh-Durham, NC
The Raleigh-Durham-Chapel Hill area of North Carolina is known as the Research Triangle. This name comes from the three major research universities nearby—Duke, the University of North Carolina at Chapel Hill, and North Carolina State University. In addition to being a hub for education, the Research Triangle is also home to many technology and biotech companies. The city's cost of living is also 7% lower than the national average, making it an attractive option for life science professionals looking to relocate from more expensive East Coast cities like Boston and New York.
7.   Los Angeles / Orange County, CA
The Los Angeles / Orange County region is home to several life science companies and research institutes, including Amgen, Allergan, and UC Irvine. The area has also seen a significant amount of life science investment in recent years, with nearly $1 billion invested in the life sciences in 2017 alone.  The region's large and diverse population also provides a ready pool of qualified workers for life science companies.
8.   Philadelphia, PA
Greater Philadelphia is ranked among the top 10 life sciences markets in the United States. The region is home to world-class research institutions, breakthrough medical treatments and technology inventors, and 15 primary health systems. Biopharmaceutical leaders, including AstraZeneca, Bristol Myers Squibb, GSK, Johnson & Johnson, and Merck, are just some of the 1,200 life sciences companies in Greater Philadelphia.
The tri-state area is a national leader in clinical trials, adding to its strong presence in the life sciences field.
9.   Seattle, WA
Seattle is home to leading life science companies like Merck & Co. and a number of world-renowned research institutions like Fred Hutchinson Cancer Research Center. According to a report by Life Science Washington, almost $5.1 billion was invested in state biotechnology, medical technology, and digital health companies last year across all phases of development. The city's location on the West Coast makes it easy to do business with Asia Pacific markets, and its booming economy provides ample opportunities for career growth.
10.       Chicago, IL
The life sciences industry in Chicago is booming, thanks to the city's strong academic and research institutions and its growing reputation as a hub for startups and life science companies. According to a report by Crain's Chicago Business, life science employment in the Chicago region grew by 21% from 2011 to 2016. The city is also home to several major life science organizations, including the Illinois Biotechnology Industry Organization (iBIO), the Chicago Biomedical Consortium (CBC), and the Illinois Medical District (IMD).
---
Bonus Location
11.       Denver, CO
Denver is quickly becoming a hub for life science activity and ranked No. 11 on CBRE's listing of life sciences clusters. The city is home to many life science organizations, including the Colorado BioScience Association and the University of Colorado Denver's Anschutz Medical Campus. These organizations offer networking and career development opportunities for life science professionals in the area. In addition, the University of Colorado Denver provides several life science-related degree programs, making it an attractive option for those looking to further their education.
Conclusion
The life sciences industry is booming in the United States, and many cities are emerging as life science hubs. These cities offer a variety of opportunities for life science professionals, from access to world-class research institutions to a growing number of life science startups and companies. These cities are worth considering if you're looking to further your career in the life sciences.
About Astrix
Astrix is the unrivaled market leader in creating and delivering innovative strategies, solutions, and people to the life science community. Through world-class people, processes, and technology, we work with clients to fundamentally improve business and scientific outcomes and the quality of life everywhere.
Founded by scientists to solve the unique challenges of the life science community, Astrix offers a growing array of strategic, technical, and staffing services designed to deliver value to clients across their organizations.
Contact us today to learn more about our services!