Expert news and insights for scientific & technology professionals.
The Life Science Industry Blog for R&D Professionals
Should You Accept a Counteroffer?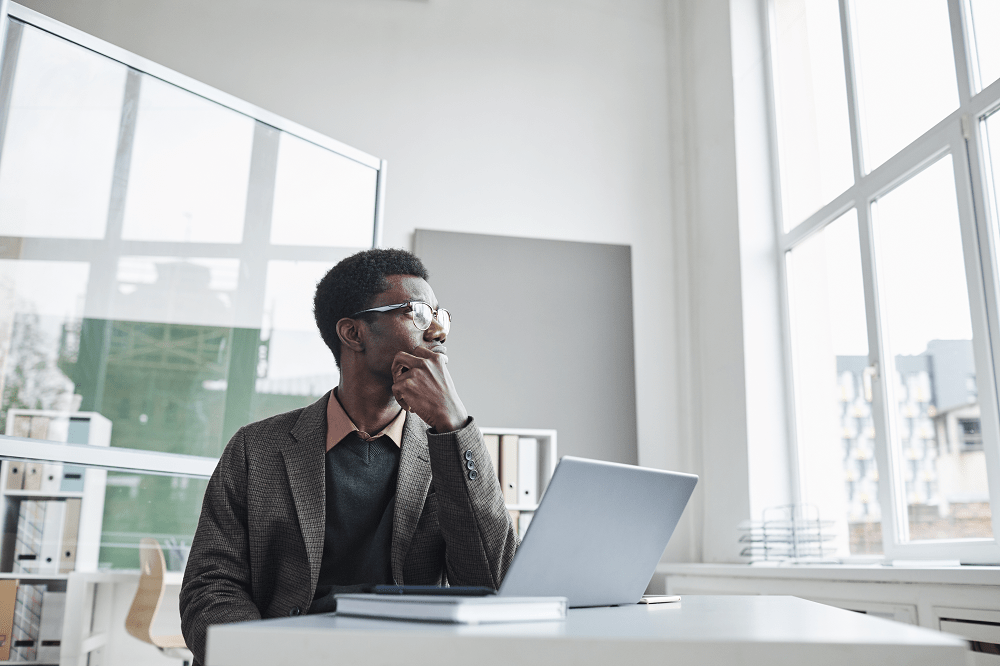 You've finally decided to move on from your current job and accept a new job offer. Congratulations! Now comes the hard part—you need to tell your boss. Surprisingly, they come back with a counteroffer. A counteroffer from your current employer can be tempting, especially if it includes a higher salary or other incentives. However, there are some important considerations to keep in mind before accepting the offer. Let's break down why candidates should not accept a counteroffer and the risks associated.
What is a counteroffer? 
A counteroffer is a revised job offer made by your current employer in response to you accepting an outside job offer. Counteroffers can include higher pay, flexible hours, new benefits, or promotions. However, there are some risks associated with taking a counteroffer from your current employer:
80% of candidates that accept a counteroffer from their current employer leave within 6 months.
A survey by Heidrick & Struggles found that 71% of executives at the current would question the employee's loyalty.
The Impact on Your Professional Reputation
When you accept a counteroffer, it may feel like your current employer has given you what you wanted. But that does not necessarily mean that all is forgotten and forgiven. Your coworkers and manager may question your loyalty because they know that if offered the same opportunity, you would go for it again. This can create damaging tension in the workplace and make it difficult for both parties to move forward in their relationship together.
Not Getting Paid Enough Initially 
Another downside is that you may realize you were not getting paid enough initially. When employers offer counteroffers, they often try to lure employees back with higher salaries; however, these salaries rarely match what employees could receive on the open market after factoring in benefits such as bonuses and other incentives. In addition, when deciding whether or not to accept a counteroffer, it is important to consider any long-term implications of doing so, such as a pay raise or promotion that might have been available at another company alongside more competitive benefits packages.
The Counteroffer May Not Solve Long-term Issues
It is important to remember why you were looking for another job in the first place. Was it because of a lack of advancement opportunities or salary? The counteroffer may have solved the financial issue temporarily, but unless those other issues are addressed, there is no guarantee of long-term satisfaction with your job.
Be Wary of Promotions That Seem Too Good To Be True
Sometimes employers will entice employees by offering promotions or titles that seem too good to be true. While these offers look great on paper, they often come with strings attached that may not have been revealed initially when accepting the offer. These strings can include additional hours worked without pay or responsibilities outside of one's role, which can further damage any chances of finding job satisfaction over time in that role.
Job Satisfaction May Not Last Long-Term
Finally, when deciding whether or not to accept a counteroffer, it is important to consider if staying with your current employer would align with your long-term career goals. Even if you decide that accepting a counteroffer is best for you in the short term, there is no guarantee that this decision will result in long-term satisfaction. The root issue causing you to look for new job opportunities may still exist even after accepting a more lucrative offer from your current employer which could eventually lead to dissatisfaction again.
Conclusion:
Understanding all the risks associated with accepting a counteroffer is important before making a decision. While staying at your current job can seem appealing due to an increase in salary or other incentives offered, these factors alone should not solely dictate your decision about where you work long-term unless those factors match your professional goals and fulfill your career aspirations over time. It's always wise to take a moment and think critically about your options and consider your short-term and long-term goals. Ultimately, it is up to you to weigh all of these factors carefully before deciding whether you should accept a counteroffer from your current employer.
How working with a recruiting partner can help
Which way should you go when you are offered a counteroffer? Working with an experienced recruiter can help. A recruiter can provide a candid assessment of your counteroffer and insight into the job market and salary ranges. Ultimately, this partnership helps ensure you make an informed decision that works best for you and your career goals.
About Astrix
Astrix is a specialized staffing partner for companies and candidates in the life science industry. With over two decades of experience, we are experts in finding the best talent for our client's needs and matching the right role for each candidate.
We are passionate about providing outstanding customer service and working with our clients and candidates to create long-term relationships that will lead to successful outcomes for years. Our team of experienced recruiters has the industry know-how and skillset necessary to ensure your recruitment process is smooth, efficient, and, most importantly, stress-free.
Contact us to learn more.