Astrix  Webinar – Leveraging data analytics to derive valuable insights
Date:  Thursday June 3rd, 2022
Time:  1:00 PM EST / 10:00 AM PST
Presented By: David Hardy, Ph.D., Manager of Data Analytics and Visualization at Thermo Fisher Scientific
In this webinar we will discuss:
The value of new data analytics, visualization tools and techniques in the lab

How new analytics solutions can uncover valuable insights from your lab data

Practical ways you can introduce analytics capabilities in your lab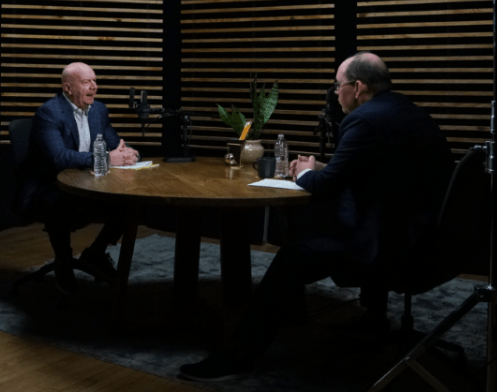 New Podcast: Data Integrity: Strategies and Tactics for Avoiding Disaster in Program Implementation
Dave Dorsett, Astrix Principal Software Architect, guides you through strategic approaches that will help remediate systems more efficiently, and even avoid situations leading to catastrophic failure. In this program you will gain valuable insight into:
Factors that contribute to systems failing to meet their goals
Common errors or oversights that limit the ability of systems to extract more value from investments in data
Conducting system audits leading to targeted improvements to system performance before 'disaster strikes'
NextGen Bioprocess for Cell and Gene Therapy
Research in the field of cell and gene therapy is rapidly advancing, leading to therapies that slow the progression of diseases and even cure them. While the science has evolved exponentially, the development of a scalable, digitally reproducible cell culture manufacturing process presents a substantial bottleneck in realizing the full benefit of these life-saving therapies. CellPort Software solves the difficulty of scalability in tech transfer through bioprocess digitalization.
The Astrix Innovators Forum
Insight-driven Discussions to Realize the Laboratory of the Future
As an important part of our 26-year leadership role to empower innovations in science and medicine by providing laboratory informatics solutions that digitally transform operations into labs of the future, Astrix supports professionals in their ongoing effort to achieve operational excellence through optimized laboratory informatics.
Imperfect Hires Can Make Your Business Perfect
In today's world, everyone is trying to find the right candidates to grow their business. However, we're all operating within budget and time constraints that make hiring the right candidates, at the right time, challenging.  Also, the pandemic has completely changed the game as to work environments and what candidates value as employees.
Astrix On-Demand Webcast
Digital Transformation of Cell Culture, Cell Manufacturing, and Cell Banking – Presented by CellPort Software
Follow our popular LinkedIn page for great articles and insights on Lab Technology