Expert news and insights for scientific & technology professionals.
The Life Science Industry Blog for R&D Professionals
Pharmacovigilance System Implementation – Best Practices for Testing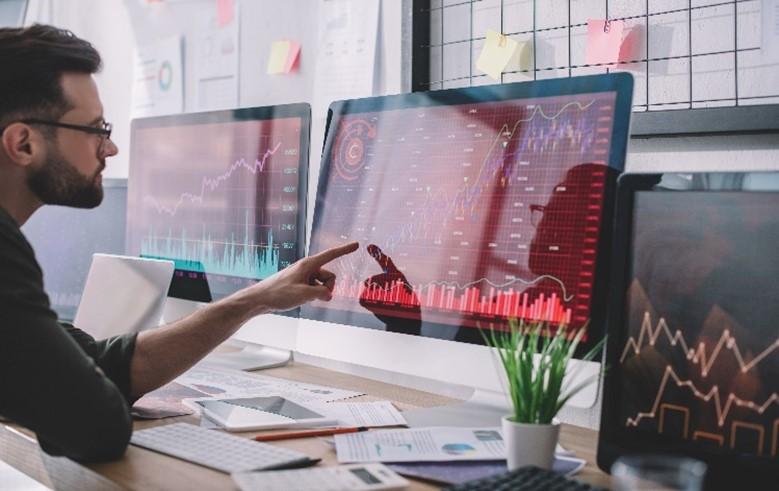 Developing a complete set of test data along with test cases is critical to a successful Pharmacovigilance System Implementation
Test Data as part of aa Pharmacovigilance System Implementation is the input given to a software program during the assessment of the new system to ensure proper execution. It is used for both positive testing, to verify that tasks produce anticipated results for given inputs, and for negative testing, to test the software's capability to handle unusual, unique, or unanticipated inputs.
A Test Case is a set of actions performed on a system to determine if it fulfills software requirements and functions properly. It has parts that describe input, action, and an anticipated response, in order to determine if a feature of an application works correctly. A test case has a set of instructions on how to confirm a particular test objective/goal, which, when followed will tell us if the expected behavior of the system is satisfied or not.
Test data may be used for multiple purposes. In this way, it can be classified into several "types"
Blank files – this refers to files which have no data in them. The objective is to determine how the system handles a situation with no input provided. This verifies that the application can handle exceptions and delivers the proper error.
Valid set of test data – this refers to the valid or supported files by the application. In this situation, the system should provide the expected output when given this input.
Invalid set of test data – this refers to all the unsupported file formats. This type of data is used to determine how the application handles the data. Does it break and warn user with proper error message.
Huge test data – this type of data is used to stress the system. The load, performance and stress testing cannot be made at the time of execution so it needs to be prepared in advance and in a test environment to ensure the system is ready.
Test data to check all the boundary conditions – this is done to test all possible permutations of boundary values. For example, if a text box can have a number 4 to 30 then we input the minimum 4 and the maximum 30 to see what happens. [1]
There are different types of test cases designed to document the system's ability to handle the organization's requirements before going live. These tests can be divided into:
System functionality. For example: Does the field accommodate 20 characters?
System security. For example: Are password rules working?
System usability. For example: Are links working properly?
If we look closer at the areas where you would want to have test cases performed for your Pharmacovigilance System Implementation, they would fall into one of these most common types:
API testing – API stands for "Application Programming Interface". It is a software intermediary that allows two applications to talk to each other. Testing these APIs can ensure that problems won't happen during execution.
Unit testing – Unit testing is the practice of generating small, quick-running tests for specific software components to validate code functionality and compliance with safety and security standards. Unit tests should be executed continuously with every build to provide fast feedback on code changes.
UI testing – UI Testing or User Interface testing, is also known as GUI Testing where the "G" stands for Graphical. This is basically a mechanism meant to test the aspects of any software that a user will come into contact with typically the visual elements.
Load & performance testing – this test assesses how an application behaves under challenging conditions so you can identify and address any bottlenecks or obstacles that prevent smooth operation.
Application Security testing – these are testing techniques to improve the quality and security of software applications by identifying, remediating, and ultimately preventing weaknesses and vulnerabilities in all phases of the software development process. [2]
The process to follow to ensure proper testing
Testing Teams for Security and Performance
As new security risks and new application technologies emerge as part of the Pharmacovigilance System Implementations, testing application security and performance require two unique sets of abilities. The talents of each member of your team will be weakened if you try to stay on top of both areas. Both should be as knowledgeable as possible.
Simulate Users Environment
Meeting face-to-face with end users is a imperative. Whether they are company employees or clients from outside the organization. Find out what problems they have with the product and what additions they think should be introduced. The team will be able to do testing from the viewpoint of the end user, and that is what really matters. Create test accounts before testing in production.
Replicate Developer Environment
Ensure the Quality Assurance (QA) test environment closely resembles the development environment to prevent developers and QA teams from seeing inconsistent application performance results. Testing the code in production environments that replicate customer environments should then be done as builds progress through the development pipeline.
Focus on Critical Areas of the System (If there are any)
It is impossible to test every aspect of a new system It is therefore critical to decide what needs to be tested based on criticality. For anything that was not tested and is not as critical, think about using automation tests.[3]
Why It Matters to You
Lack of proper testing of the new PV System during implementation can lead to significant issues when the system goes live. It is therefore imperative to ensure that the new system is tested from a functionality, security, and usability perspective.
In this blog we discussed:
Why test data and test cases are critical to the success of the implementation.
What the different types of test data and test cases are and how they should be leveraged.
A process to follow to ensure testing is effective.
About Astrix
For over 25 years, Astrix has been a market-leader in delivering innovative solutions through world class people, process, and technology that fundamentally improves scientific outcomes and quality of life everywhere. Founded by scientists to solve the unique challenges life sciences and other science-based business face, Astrix offers a growing array of strategic, technical, and staffing services designed to deliver value to clients across their organizations.