NEWS
Webinar – Unlocking Your Lab's Potential: How Eusoft LIMS Can Revolutionize Your Workflow
Webinar Details
Date: June 8 at 10AM EST
Presenting Company:  Eusoft
Presenters: Stefano D'Ascoli (CEO), and Stefano Bardazzi (LIMS Specialist)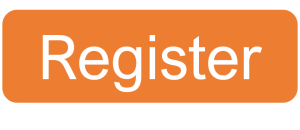 ---
Overview:
As laboratories continue to face complex data management challenges, cloud technology has emerged as a game-changing solution. Cloud-based Software as a Service (SaaS) LIMS has revolutionized the way laboratories handle their data, streamlining processes and increasing efficiency while reducing operational costs. Traditional on-prem software deployment methods require significant IT support to manage and are time-consuming to maintain, leading to significant downtimes, security risks, and increased operational costs.
When it comes to choosing a SaaS LIMS in the cloud, there are a few critical factors to consider. These include data security and privacy, scalability, customization, and flexibility. With Eusoft.Lab LIMS SaaS, users can benefit from a customizable modular design that can be tailored to meet the specific needs of their laboratory, whether they are operating in regulated or non-regulated environments. This design allows for an agile, scalable approach to implementing LIMS, enabling businesses to quickly adapt to changing needs and market demands.
In this webinar, we will discuss:
Cloud Technology and SaaS Implementation Overview
Benefits of Eusoft.Lab LIMS SaaS in the cloud
How to choose a SaaS LIMS in the cloud
How Eusoft.Lab LIMS keeps your data safe in the cloud
How Eusoft.Lab can help you transition to a SaaS LIMS in the cloud
LET´S GET STARTED
Contact us today and let's begin working on a solution for your most complex strategy, technology and staffing challenges.
CONTACT US