NEWS
Webinar – Protecting Your Lab Data? Use LIMS Security Features
Astrix Webinar Presented with
Company:  CloudLIMS
Presenter:  Martha Hernández, Scientist, CloudLIMS
Date:  Wednesday, May 24, 2023
Time:  1:00 PM EDT / 10:00 AM PDT
---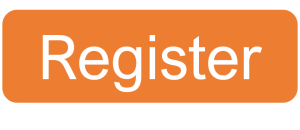 About the webinar
With the breakneck speed of digital change, there has been a notable increase in cybercrimes. The exchange of data over the Internet and the emergence of cloud-based data stores have increased the risk of cyberattacks. As laboratories store and share a considerable amount of data, internally and externally, on a daily basis, it's imperative for them to identify and minimize existing and potential safety risks. The repercussions of a laboratory security breach can be significant, ranging from legal liabilities to reputational damage.
Preventing unauthorized access to sensitive data such as Protected Health Information (PHI), Personally Identifiable Information (PII), clinical trial and study information, and Intellectual Property (IP) is paramount to prevent regulatory pitfalls. The webinar touches upon the sensitive data hackers typically target and also provides suggestions on how laboratories can protect themselves from such attacks. Furthermore, the webinar delineates how a LIMS helps minimize security risks and improve overall data management practices.
In this webcast, you will learn:
What is cybersecurity?
Why is security critical for your laboratory?
What is sensitive data?
How can you protect your laboratory from cyberattacks?
How does a LIMS ensure data security at all times?
LET´S GET STARTED
Contact us today and let's begin working on a solution for your most complex strategy, technology and staffing challenges.
CONTACT US