---
Astrix Technology  is hosting a live webinar on Wednesday, August 30th at 1PM US EST for existing SampleManager LIMS users.
---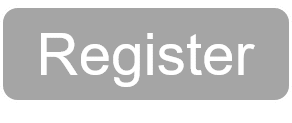 For SampleManager customers, the decision to upgrade is often fraught with uncertainty: Should we upgrade? What is the cost-benefit analysis? Is the timing right now or should we wait? Learn from the experts at Astrix Technology Group about best practices for making the right decision for your organization.
In this webinar, you will learn:
The most common reasons for LIMS upgrades and migrations
Modules that may drive the decision (stability, SAP, SQC, etc.)
A summary of features for different versions of SampleManager, including Workflows on SM11+, Schedules/ReportDesigner/Label Designer on SM10+, Web Module on SM12
How to build a business case for your upgrade
This webinar is applicable to:
IT leaders responsible for the management of laboratory data and systems
Scientists interested in learning more SampleManager
Laboratory managers and directors
Webinar Speakers:
Andre Schalch, Managing Services Engineer, Astrix Technology Group
Andre Schalch is a Managing Services Engineer for the Astrix Professional Services Group where he leads a team focused on SampleManager LIMS implementations. He has over 15 years of hands-on experience with implementations of LIMS, CDS, SDMS and ELN systems for different types of industries (environmental, pharmaceutical, petrochemical, mining, etc..), mostly focused on products from ThermoFisher Scientific (SampleManager and Nautilus LIMS).
Mr. Schalch has a bachelor degree in Mechanical Engineering focused on Systems and Automation from Sao Paulo University (Brazil) and an MBA in business administration. Mr. Schalch also has extensive experience in business analysis and project/program management, and is certified in both traditional project management techniques (PMP) and agile techniques (PMI-ACP).
Missy Burk, Informatics Engineer, Astrix Technology Group
Missy Burk is an informatics engineer for the Astrix Professional Services Group, and she has been working with SampleManager LIMS for the last 3 years – 2 years customizing and configuring SampleManager 10, and the last year working to implement a global instance of SampleManager 11. Ms. Burke joined Astrix as an analytical chemist with 15+ years of lab system experience across multiple industries including medical reference, environmental monitoring and pharmaceutical manufacturing. Ms. Burk has installed, validated and maintained instruments and software including ChemStation, Empower, Winlab and LabX applications, to name a few.