News & Events
News and Insights for Scientific Informatics Professionals
Astrix Webinar Optimize Lab Efficiency Using LabWare LIMS KPI Dashboards

Measure what matters in your laboratory
A webinar sponsored by Astrix 
Date:  Wednesday, November 16, 2022
Time:  1:00 PM EST / 10:00 AM PST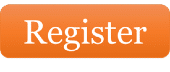 ---
Overview:
Modern-day laboratories are experiencing record volumes of samples to process and test. Labs need to process these samples effectively and efficiently, but how is performance easily measured?  Key Performance Indicators (KPIs) measure laboratory performance and help paint a picture of what is truly happening in the lab. KPIs can also provide insight into continuous improvement opportunities to increase laboratory productivity. Dashboards and Reports in LabWare LIMS can easily offer quick, real-time laboratory performance metrics.
What you will learn:
The webinar will discuss how to use KPIs to track and improve laboratory performance. It will provide a practical guide for setting up KPIs in LabWare LIMS and how to configure dashboards and reports to access this information quickly. Attendees will leave with the tools they need to start measuring and improving their laboratory performance.
Latest News