News & Events
News and Insights for Scientific Informatics Professionals
Astrix Webinar – Case Intake: Key Considerations When Evaluating Solutions
Webinar Details
Date:  2/15/2023
Time: 1:00 PM EST
Presenter: Alan Summer, Vice President, Pharmacovigilance Services, Astrix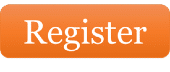 ---
Overview:
Usually, Case Intake is the first step in your workflow and typically is the most time consuming.  Many vendors have developed Case Intake tools utilizing new technology to reduce this effort spent in this workflow step and increase the quality of the data.  Choosing the right product for your company will not only reduce the effort and cost but set up your entire workflow to be more efficient.
In this webinar we will:
Review key features to consider when evaluating a Case Intake solution.
Discuss how some new Case Intake tools will assist in reducing effort and cost
Review how this improves the quality of data and the entire workflow.
Latest News