Expert news and insights for scientific & technology professionals.
The Life Science Industry Blog for R&D Professionals
National Institutes of Health (NIH) Research Updates – December 2022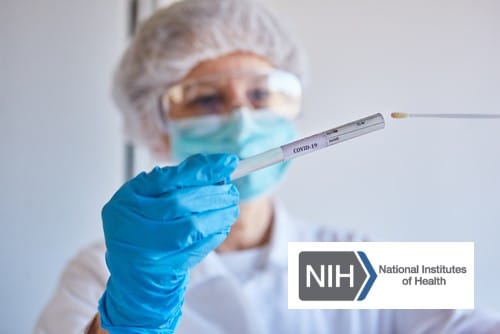 The National Institutes of Health (NIH) is our nation's medical research agency. Its mission focuses on scientific discoveries that improve health and save lives. Founded in 1870, the NIH conducts its own scientific research through its Intramural Research Program (IRP). It supports approximately 1,200 principal investigators and more than 4,000 postdoctoral fellows conducting basic, translational, and clinical research. In this blog, we will highlight recent innovative NIH research.
NIH researchers unlock pattern of gene activity for ADHD
A study just published in Molecular Psychiatry sheds light on ways in which genomic differences may be linked to attention deficit hyperactivity disorder.
Using RNA sequencing to probe gene expression, research scientists at the National Human Genome Research Institute (NHGRI) have shown how individuals diagnosed with ADHD had differences in genes that code for known chemicals that brain cells use to communicate. Their results show how genomic differences might contribute to symptoms.
The study's results illuminated the exact ways in which differences in gene expression for glutamate neurotransmitters—which are important for brain functions such as attention and learning—are associated with ADHD.
"The study advances our understanding of ADHD by showing how the condition is tied to changes in how certain genes are expressed in the brain. This allows us to inch closer to understanding how genomic differences alter gene expression in the brain and contribute to ADHD symptoms," says Philip Shaw, M.D., Ph.D., senior investigator in the Social and Behavioral Research Branch, who supervised the study.
NIH reports that this is the first study to utilize postmortem human brain tissue to investigate ADHD. Researchers examined tissue from the caudate and the frontal cortex, two connected brain regions associated with ADHD. These regions are known to be critical in controlling a person's attention. Previous research found differences in the structure and activity of these brain regions in individuals with ADHD.
Modified Soybeans May Provide Cardiovascular Benefits
A recent NIH Intermural Research Program study suggests that modifying soybeans used in the production of dietary oil may decrease the risk for cardiovascular disease.
The new study compared the health effects in mice of modified soybean oil to those of conventional soybean oil which is high in omega-6 fat. Researchers selected a mouse model for the study that tends to develop atherosclerosis when fed a high-fat diet similar to the standard American diet. Researchers fed mice one of three diets identical in calories, carbohydrates, fat, and protein content. However, the dietary fat in one of the diets came mostly from saturated fat in modified soybean oil.
While the diet using modified oil caused a smaller decrease in VLDL and LDL cholesterol than the diet containing conventional soybean oil, it produced much lower levels of arterial plaque buildup. Also noteworthy, the modified soybean oil actually decreased the activity of inflammation-promoting genes in mice livers and fat cells.
Although researchers cannot be conclusive in their findings for a similar impact on people, if human studies mirror the results of the animal experiment, it could be apparent that using a modified soybean oil significantly lowers the risk for heart attacks and strokes.
Experimental Cancer Vaccine Shows Promise in Animal Studies
Investigators from the National Institute of Allergy and Infectious Diseases (NIAID) report that their experimental therapeutic cancer vaccine produces significant tumor regression in mice through stimulation of two separate immune system responses that reduce malignant cells.
The study demonstrates that IV vaccine delivery enables and enhances T-cell immunity by overcoming tumor-induced immunosuppressive activity.
The candidate vaccine, called SNAPvax designed by Robert Seder, M.D., and his team at the NIAID Vaccine Research Center (VRC) together with collaborators from Vaccitech North America, could be administered intravenously to cancer patients who previously received tumor-specific T cells. SNAPvax could, according to the researchers, improve tumor control by increasing the number of T cells and altering the tumor microenvironment to make them function better. Vaccitech has announced plans to advance the SNAPvax platform in 2023 as a potential technology for treating human papilloma virus-associated (HPV) cancer.
NIH study in mice provides insight into how brain activity is fine-tuned
Researchers at the National Institute of Neurological Disorders and Stroke (NINDS) just published findings, in PLoS Biology, revealing how neural connections known as inhibitory synapses are rebalanced during sleep so that humans can organize new information into long-lasting memories.
The discovery of this new daily rhythm in a type of synapse that dampens brain activity is providing answers to questions about how subtle synaptic changes enhance memory in humans.
"For over two decades, most sleep studies have focused on understanding excitatory synapses," said Dr. Wei Lu, senior investigator at NINDS. "This is a timely study to try to understand how sleep and wakefulness regulate the plasticity of inhibitory synapses. Inhibition is actually quite powerful because it allows the brain to perform in a fine-tuned manner, which essentially underlies all cognition," said Dr. Lu.
This study's findings could contribute to scientists' understanding of neurological disorders rooted in abnormal brain rhythms, such as epilepsy. Dr. Lu's group plans to explore the molecular basis of GABAA receptor trafficking to inhibitory synapses.
Boosting Brain Activity to Suppress Snacking
NIH Intramural Research Program senior investigator Marci Gluck, Ph.D., and her team have found that a non-invasive stimulation method may improve people's self-regulation of the snacking impulse around food. The results of her most recent research point to ways in which weight loss could be made easier by helping people increase their 'inhibitory control' (the ability to suppress an impulse to pursue a particular action).
After completing earlier research showing the success of left dorsolateral prefrontal cortex (dlPFC) stimulation, via a non-invasive technique called transcranial direct current stimulation (tDCS), on behavior-associated weight, Dr. Gluck's latest research explores ways in which dlPFC stimulation can make weight loss easier by helping people increase their 'inhibitory control, (the ability to suppress an impulse to pursue a particular action).
Researchers found that the people who received tDCS to the left dlPFC improved significantly on the Go/No Go task over the course of the study and results point to the possibility that reduced food consumption was due to an improvement in inhibitory control among the people who received tDCS to the dlPFC.
"Maybe because there's less activation in this brain area, it's harder for some individuals to say no to those things," explained IRP biostatistician Emma J. Stinson, who led the new study in Dr. Gluck's lab. "These new ways of stimulating brain activity are non-invasive, and I think that aspect of it is important," Stinson says. "They can be used in conjunction with nutritional or behavioral interventions to create this package for a weight loss or weight maintenance plan."
Dr. Gluck's team has begun a follow-up study employing functional magnetic resonance imaging (fMRI) to document how stimulating the dlPFC with tDCS changes the way the brain responds to images of food in both the short and long term. "These new ways of stimulating brain activity are non-invasive, and I think that aspect of it is important," Stinson says. "They can be used in conjunction with nutritional or behavioral interventions to create this package for a weight loss or weight maintenance plan"
Upcoming Events:
25th Annual NIEHS Biomedical Career Symposium
Thursday, December 8 to Tuesday, December 13, 2022
NIH Behavioral and Social Sciences Research Festival 2022
Thursday, Dec 8 to Friday, Dec 9, 2022, from 1:00 PM – 4:30 PM (Virtual Meeting)
Diet and Health 2023: Supplements, Diets, or Food Systems?
Wednesday, Mar 1, 2023, 11:00 AM – 12:00 PM
National Research Summit on Care, Services, and Supports for Persons Living With Dementia and Their Caregivers/care Partners
Monday, Mar 20, 2023, from 9:00 AM – 5:00 PM
Tuesday, Mar 21, 2023, from 9:00 AM – 5:00 PM
Wednesday, Mar 22, 2023, from 9:00 AM – 5:00 PM
2023 NCI RNA Biology Symposium
Thursday, April 27, 2023, to Friday, April 28, 2023 (register by April 23)