Astrix Technology Group has been helping scientific organizations implement and integrate new informatics systems in the laboratory since 1995. Our experienced team of expert informatics consultants bring together technical, strategic, regulatory and content knowledge to provide the most effective solutions to problems faced by scientific organizations. Our domain experts have helped hundreds of companies globally effectively navigate their digital transformation journey.  Astrix partners with many of the industry leaders in this space and have brought them together for a one of kind webcast series that will delve into the future of lab informatics and technology.
Below are the list of upcoming sessions.  Be sure to check back often as sessions will be added throughout the fall.  You must register for each session individually but can register for as many as you like.
---
The Digital Laboratory:  What the Future Holds
Astrix Technology Group is hosting a thought leadership webcast series on "The Digital Laboratory:  What the Future Holds".  The industry leaders in Laboratory Informatics are partnering with Astrix to share their insights and vision for the Digital Laboratory of the Future.  Join us for this weekly series of game changing strategies to help navigate your digital transformation journey!
List of Webcasts
---
Title: Embracing the New R&D Paradigm with Structured Data and Insights
Date: Sept 24th 1:00 EDT
Company:  Benchling
Presenter:  Rashi Takkar, Product Marketing Manager, Benchling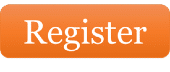 Session Summary
Life sciences R&D is evolving rapidly. We've experienced a surge in new research and therapeutic modalities. Innovative life science companies are aligning around scientific platforms and forming specialized teams with dedicated areas of expertise. This new R&D paradigm requires a higher degree of collaboration and data exchange, often amongst teams that are functionally or geographically distinct. Legacy software and bioinformatics infrastructure has left companies vulnerable to these new challenges. COVID-19 has exposed these vulnerabilities as teams have been forced to work remote from the lab and disconnected from each other.
---
Title:  Lab Testing in the 21st Century
Date: October 1st | 1PM EDT
Company:  Dassault Systemès/ BIOVIA
Presenter:  Gene Tetreault, Senior Director, Product Management, Dassault Systemès/ BIOVIA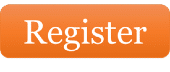 Labs in the 21st century are not working as they did in the past. Workflows are digital and connected, environments are harmonized and standardized, lab scientists are collaborating across borders. This requires an intelligent scientific platform that is aware of the context in which scientists operate.
Within this framework, scientists should also be able to access and leverage supply, services and expertise within the internal and external networks. This framework will accelerate product design and development, while also saving time and costs for scientists.
---
Title: The Connected Lab – How digital transformation is changing the way we do science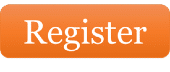 Session Summary
Digital transformation is driven by the ability to better connect all aspects of the laboratory – devices, consumables, workflows, data and people – to accelerate science and drive laboratory productivity. Smart instruments and consumables are enabling laboratories to improve instrument and consumable usage reducing downtime and optimizing the use of laboratory supplies and capacity. Data analytics solutions are connecting workflows and data across different methods and instruments to enable scientists to derive insight from their data and make informed business decisions. In today's collaborative work environment, digital technology is connecting people with the right scientific expertise both inside and outside of their organization. To take advantage of these recent advancements and those yet to come, organizations need to connect the laboratory and make data accessible to those who need it. This talk will discuss each of these trends and how Thermo Fisher's innovative solutions are enabling the digital transformation of the laboratory.
---
Title:  The Future is Now; Addressing the Digitalization of the Lab
Date:  Oct 15th 1:00 EDT:
Company:  L7 Informatics
Presenter:  Dr. Vasu Rangadass, Ph.D., CEO, L7 Informatics, Inc.
Session Summary
For large organizations utilizing complex laboratory informatics systems such as LIMS, ELNs, and scientific content management systems (SDMS), creating a fully integrated data environment that connects these systems to devices, instruments, and enterprise systems is an important key to scientists' productivity, supporting innovation, and regulatory compliance. However, too often, companies lack an effective methodology to achieve the desired digital continuity across the project lifecycle successfully.
---
Title:  Orchestrating Digital Transformation in the Scientific Laboratory
Date:  Nov 12th 1:00 EDT
Company:  Scitara Corporation
Presenter:  Dave Levy, Head of Product Management, Scitara Corporation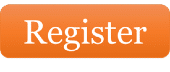 Session Summary
Today, while the internet and cloud technology are prolific, lab applications, instruments and other resources are still unable to easily and effectively exchange digital data.  Even as scientific instruments and software continue to become more advanced, universal data connectivity in the laboratory has remained a dream. Scitara Corporation is making that dream a reality.
Scitara is a cloud-based software company for the life science and other science-based industries. We are pioneering a data connectivity revolution for the modern scientific laboratory through the emerging Scitara Digital Lab Exchange (DLX) platform. ​Scitara DLX™ SaaS cloud platform powers:
Plug-and-play connectivity among devices, instruments, applications, informatics systems, web services or other lab resources.
Digital data workflow automation through a flexible and easy-to-use Orchestration engine.
Transformation of digital data in-flight using transformation tools and libraries
Capture, monitoring, and analysis of all data transactions using our monitoring system​.
This webinar will discuss how the Scitara Digital Lab Exchange is orchestrating digital transformation in the scientific laboratory.
---
More Sessions will be added soon!