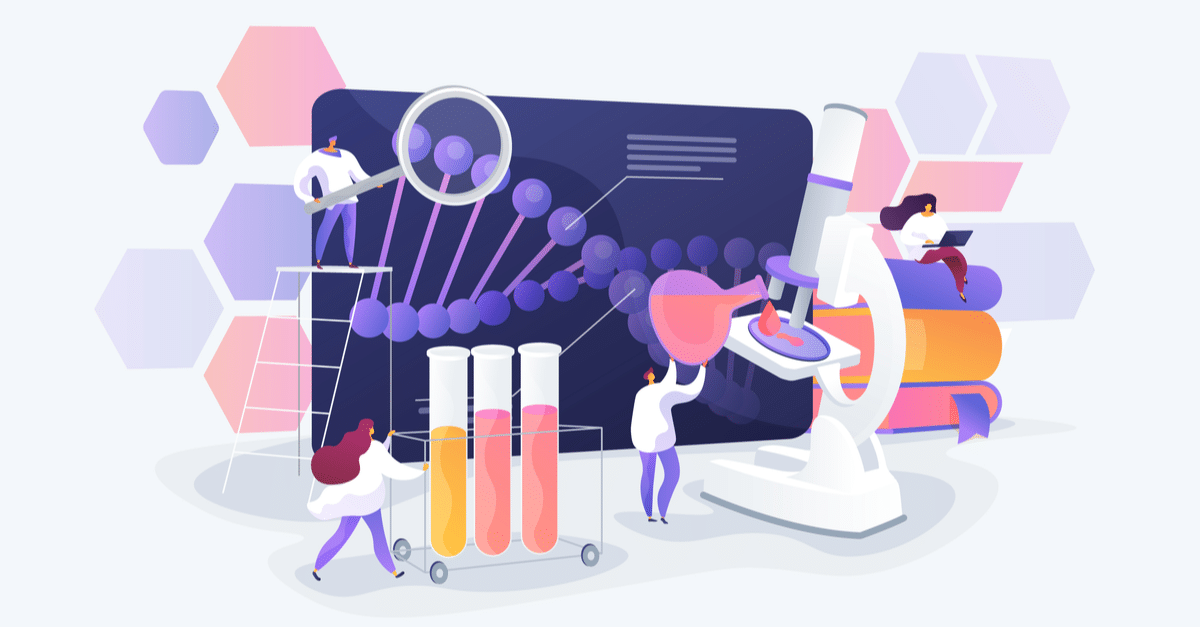 Powering the Digital Transformation of Scientific Laboratories
Scitara is a global provider of laboratory-specific, cloud-based laboratory software solutions for the life sciences and other science-based industries. Their solutions are powering the digital transformation of scientific laboratories by enabling them with modern lab data connectivity infrastructure and tools to accelerate science.​
The Scitara DLX™ cloud platform allows plug-and-play connectivity between any device, instrument, laboratory software, informatics system, web service or lab resource, using their proprietary connector technology.
Scitara DLX™ enables the automation of workflows, task notifications, and bi-directional data exchange through a powerful and easy-to-use orchestration engine, allowing for the compliant transformation of in-flight data.
Connect:  "No Instrument or Application Left Behind"
Scitara embraces the instrument and application diversity found in most labs and are committed to developing Connectors for instruments, software applications and web services to drive the realization of an open digital data exchange platform.
Connect the universe of lab instruments, applications and services through the Scitara DLX™ universal, secure data exchange infrastructure:
Multiple connection technologies supporting legacy and modern instruments
Hundreds of instruments and applications supported through flexible configuration tools
Quickly and easily add new devices and applications as needed
Open framework for third parties to add new connector
Orchestrate:  "Unlock the Power of Automation"
All instruments and applications connected to the Scitara DLX™ platform are peers and can exchange information. Once an instrument or application is connected to Scitara DLX™, it has access to any other instrument or application on the platform.
By delivering unrivaled automation of laboratory workflows – with a powerful and easy to use orchestration engine, the majority of routine, complex, and repetitive tasks can be automated, along with intelligent user notifications and remote working capabilities​.
Enhances data integrity for output from simple instruments, eliminate manual transcription and deploy auditable chain of custody for simple instrument output
Scannable QR code technology links to the instrument to the Scitara DLX™ platform and an authenticated user taking measurements.
Take measurements using a tablet, phone or PC using the web based Scitara DLX™ interface
Review and signoff steps are supported as well as incorporation of multi-step requests from LIMS or ELN. Instrument to instrument communications are also supported, e.g., sending balance weights directly to CDS.
Reduce "in lab time" through targeted notifications for required lab activity
User/group notification via text or email with data review, confirmation and signoff step
Monitor:  "Gain Vital Insights"
By providing unprecedented insights into laboratory and scientific operations – the Scitara DLX™ monitoring system ensures every data transaction in the lab is captured and made available for further analysis and decision making​.
Full visualization of digital transactional activity as it happens
Event stream and audit trail provide full transaction history
Lab instrument and connection status
Workflow progress and bottlenecks
User and group notification
Conclusion: "Transforming Lab Connectivity"
Scitara is a neutral third party in an industry dominated by large instrument and application vendors. With an open and universal connector infrastructure that allows legacy and current instruments, applications and web services to connect to the cloud-based platform, customers can assemble and connect best of breed lab instruments, applications and other resources driving a true digital transformation without compromise.
The Scitara Cloud-based technology provides a standardized platform for communication and automated workflows lab wide. This dramatically simplifies the overall integration framework and makes automation possible where it was not possible before.  Scitara's innovative informatics solutions are transforming lab connectivity, providing a key missing piece of science-based industry's digital transformation efforts, which in turn will help accelerate the development of new life-saving therapies.
Why it Matters for You
Scitara's DLX™ solutions are powering the digital transformation of scientific laboratories by enabling them with modern lab data connectivity infrastructure and tools to accelerate science.​
Plug & play connector technology for modern and legacy instruments, software applications and web services drive the realization of an open digital data exchange platform
Innovative IoT technology allows the secure, authenticated connection of virtually any non PC based device with a documented serial or Bluetooth API.
Once connected, they become part of event driven Scitara DLX™ Orchestrations to automate, simplify and manage the exchange of data, putting the entire lab world of digital data at your fingertips.
About Astrix:
Astrix has been helping scientific organizations implement and integrate new informatics systems in the laboratory since 1995. Our experienced team of expert informatics consultants bring together technical, strategic, regulatory and content knowledge to provide the most effective solutions to problems faced by scientific organizations.  Astrix partners with many of the industry leaders in the informatics space to offer state of the art solutions for all of your laboratory informatics needs.  Our domain experts have helped hundreds of companies globally effectively navigate their digital transformation journey.