Expert news and insights for scientific & technology professionals.
The Life Science Industry Blog for R&D Professionals
L7 Informatics Named to Gartner's 2020 Cool Vendors in Life Sciences List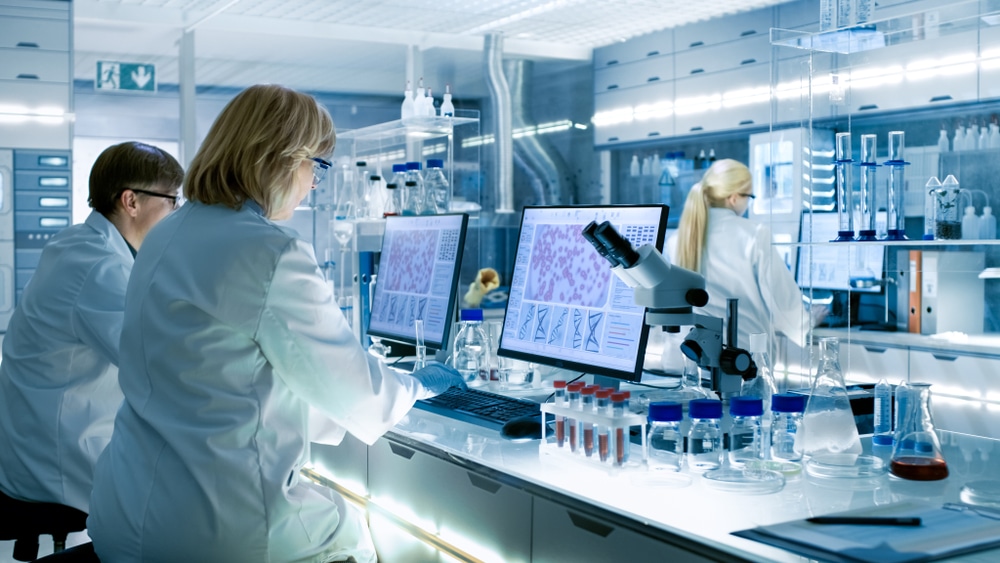 L7 Informatics is a premier provider of laboratory informatics solutions that revolutionize scientific process and data management, advancing precision health across life sciences, healthcare, and nutrition industries.  Recently named one of five "Cool Vendors in Life Sciences that technical leaders should watch", disruptive vendors such as L7 Informatics are poised to help accelerate life science business results.
To digitally transform your operations into the lab of the future, enterprise enablement must occur as part of the digitalization process.  Many laboratories today are made up of siloed technologies both within individual laboratories and throughout the organization, resulting in disparate and redundant systems.  Older systems that are not able to handle advances in technology further hampers system connectivity and laboratory automation initiatives.  These siloed lab data management systems dramatically reduce the overall business velocity and efficiency, increasing the cost and speed at which drugs and products are produced.
Laboratories and their scientific instruments must be integrated into the larger enterprise architecture to support business goals such as speed to market, regulatory compliance and cost of development.  Unified platforms with common modules are the easiest path towards achieving a digitally connected enterprise.  The L7|ESP™ Enterprise Science Platform breaks down barriers to this effort by providing streamlined processes and better data management across all laboratory functionalities. The L7 solutions integrate with external, in-house and open-source tools to create a seamless workflow.  Operational excellence stems from better use of resources and faster, higher quality results.
L7|ESP is a unique foundational platform for integrating lab operations.  The L7 customized, scalable approach enables rapid scientific advancements by creating enterprise solutions that integrate functionality across the entire workflow to reduce redundancies and vastly improve operational metrics.  L7|ESP software can be deployed on the cloud-hosting provider of your choice or on-premise within your own cloud.  The platform is designed to seamlessly manage data intensive workflows, creating a data architecture roadmap specifically designed for your data strategy and informatics needs. Applications within L7|ESP are discrete software modules with specific functions.  This modularized platform enables you to only use the tools that you need while having the ability to easily add functionality with the changing requirements of your business.
The main bottleneck that prevents most labs from adopting an integrated data management system is that laboratories already have an established array of systems and technology. The L7|ESP platform can be deployed as an overlay system on top of existing siloed systems to tie them together and minimize legacy disruption or if needed, replace existing legacy systems, providing a big-picture view of the entire laboratory workflow.
Why It Matters for You
Through the creation of enterprise-wide solutions that integrate functionality across the entire workflow, L7|ESP™ reduces redundancies and improves operational metrics:
Easily integrate and automate workflows
Foster collaboration and expedite research
Total visibility over your operations
Scientific data and processes in one place
Better data access and higher quality data
More informed decision-making across the organization
Improved regulatory compliance
Significantly increase operational efficiency
Whether developing your digital transformation strategy from the ground up or navigating this initiative within your existing informatics framework, the L7|ESP platform is the unifying solution to enable seamless connectivity across your enterprise for the next phase of your digital journey.  By breaking down the barriers between sample management, sample accessioning, sample inventory management, reagent inventory management, and freezer or location management, the L7|ESP integrated platform serves as an operating system for the lab with different applications.  With all of the scientific and operational data in one place, this comprehensive solution alleviates operational pain points and increases efficiency to achieve operational excellence across your organization.
About Astrix:
Astrix partners with many of the industry leaders in the informatics space to offer state of the art solutions for all of your laboratory informatics needs.  With over 25 years of industry proven experience, Astrix has the informatics specialists and business process analysis tools required to develop and implement the solution that works best for your enterprise. Our domain experts have helped hundreds of companies globally effectively navigate their digital transformation journey, connecting people, processes and systems to accelerate the advancement of scientific discoveries.