Expert news and insights for scientific & technology professionals.
The Life Science Industry Blog for R&D Professionals
Hyperautomation's Impact on a Digital Transformation of Life Sciences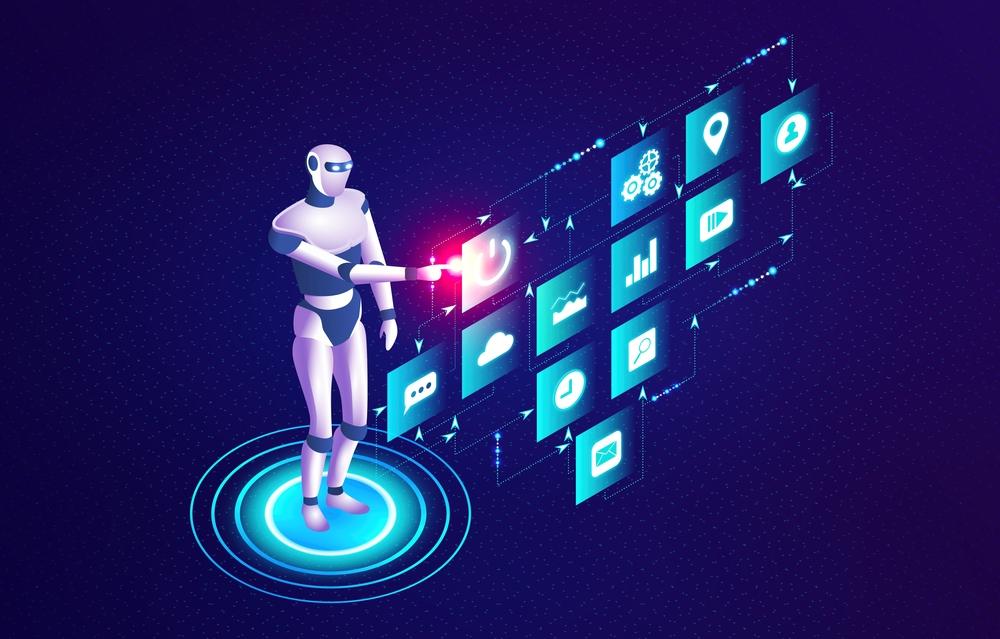 Hyperautomation is a key industry trend that will impact the Life Sciences industry. Hyperautomation is the application of traditional automation technologies augmented with artificial intelligence and machine learning.. This automation has a significant impact on the full gamut of healthcare operations, including patient data management, claims processing, customer service, and patient-HCP interaction.
By 2022, the Hyperautomation market, according to Gartner, will be worth $596 billion[1] and by 2025, 70% of organizations will implement operationalized AI architecture[2]
Hyperautomation involves the automation of processes both within and across functional systems using traditional automation tools such as BPM (business process management), BPA (business process automation), RPA (robotic process automation), and low code/no code development tools to automate and orchestrate end to end processes. These traditional tools are augmented with AI and ML tools that enable capabilities such as natural language processing and generation, machine vision, and intelligent assistants at the data processing end of the spectrum to the use of predictive analytics and probabilistic logic that may suggest next best steps, at the decision making end of the spectrum.
In essence, Hyperautomation assists organizations in systematizing processes across the business, increases agility and optimizes workflows. It enables life science organizations to produce products more rapidly by leveraging intelligent insights, improving consistency, and improved human decision making. It also reduces costs by replacing manual tasks with automation.[3]
The top business challenges that organizations face today that Hyperautomation can assist in fixing, are:
Decision making is often made with partial information.
Siloed legacy systems with internal workflows that are primarily manual in nature.
Non-transparent processes for patients or HCPs, and non-compliance with the Audit Trail.
Grueling, repetitive work that requires many worker hours and raises operating costs
Manual processes that are prone to error that present an ongoing operational and regulatory problem.[4]
With Hyperautomation, the AI/ML needs to be definable and trainable by end users. Automation is universally applied through workflow orchestration and process/task automation tools. The intelligent automation is adaptive to user role and task context. It leverages probability and logic to deal with uncertain situations.
Summary
Hyperautomation is an emerging technology that will have a major impact on the life sciences industry. Utilizing AI tools with workflow orchestration and process and task automation tools facilitates automating almost any repetitive process executed by business users. This connects siloed activities, processes, and data. It makes processes more transparent. It automates repetitive tasks. This technology trend will have a significant impact on all aspects of life sciences including healthcare operations, patient data management, claims processing, customer service, and patient-HCP interaction.
Why It Matters to You
To remain competitive, organizations need to evaluate the newest emerging technologies and trends in the industry. One of these trends is Hyperautomation.
In this blog, we discussed:
What Hyperautomation is.
How it impacts the Life Sciences industry.
How it will eliminate some key challenges that organizations face.
To learn more about this topic, Attend our webinar on Tuesday, Aug 30, 2022
Emerging Technologies Impacting a Digital Transformation of the Life Sciences,
ResultWorks – An Astrix Business
For over 25 years, Astrix has been a market-leader in delivering innovative solutions through world class people, process, and technology that fundamentally improves scientific outcomes and quality of life everywhere. Founded by scientists to solve the unique challenges life sciences and other science-based business face, Astrix offers a growing array of strategic, technical, and staffing services designed to deliver value to clients across their organizations.
ResultWorks, an Astrix business, achieves success for our clients through skilled facilitation and exceptional management leadership across Life Science domains from Research, Non-Clinical & Clinical Development, Regulatory Affairs, to Safety, Manufacturing, and Pharmacovigilance. To learn more about how ResultWorks enables biopharmaceutical leaders' success, visit www.resultworksllc.com.
To learn the latest about how Astrix is transforming the way science-based business succeed today, visit www.astrixinc.com.