Expert news and insights for scientific & technology professionals.
The Life Science Industry Blog for R&D Professionals
Developing a Successful Data Quality Framework – Part 2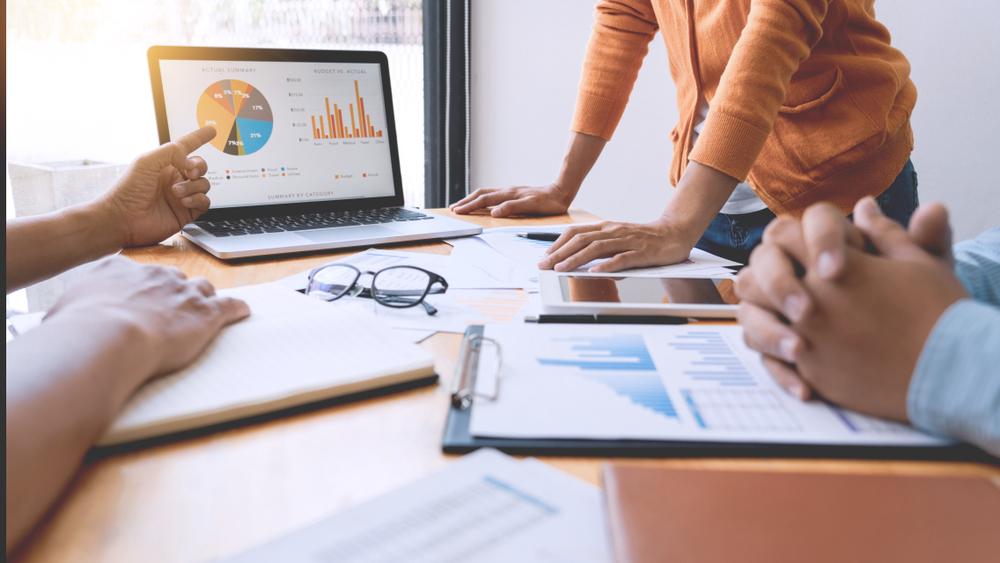 As discussed in Part 1 of this two-part series, data quality in R&D is essential to timely and accurate decisions. A process that includes steps to assess, plan, design and implement, as well as measure and control data quality, is vital to effective decision making throughout the evaluation of research data.
There are additional elements in a successful Data Quality Framework that are critical to optimizing  decisions based on data collected throughout R&D processes and stages. Let's shed some light on the organizational culture, approach to governance, and technology aspects.
ORGANIZATION
Organizational aspects comprise design and roles within  a Data Quality Framework. Structure, team membership, team charters, roles, and responsibilities need to be defined for those involved in all activities associated with data quality including:
How teams are formed,
How data quality subject matter experts are identified in each key technical area
How teams and subject matter experts are expected to address and report on data quality, master data management, metadata management, and controlled vocabularies.
CULTURE
Culture is a key component to the success of a Data Quality Framework that can be underestimated and, so, lack the top-down support required to sustain it. This is precisely why  successful data quality initiatives  are sometimes accompanied by a change management program aimed at changing (or reinforcing) organizational culture to continuously recognize the value of:
Securing information assets,
Appreciating the impact of data quality on downstream decision-making,
Instilling business ownership of data and data quality,
Implementing a long-term cultural mindset focused on quality throughout each stage of data acquisition, management, security, and analysis.
GOVERNANCE
Governance of the structures critical to guiding framework development, implementation and maintenance must be continually evaluated for performance and effectiveness. Governance structures need to be established to:
Enforce business ownership and accountability for data quality,
Set strategic direction,
Set priorities for data quality projects, and
Arbitrate cross-functional data issues that are unable to be resolved by project teams.
TECHNOLOGY
Technologies should be assessed, selected, and standardized to ensure they are able to facilitate productivity, repeatability, and automation. The essential tools include:
Data discovery and profiling,
Metadata capture and management,
Business and data rule definition,
Data quality monitoring,
Data correction and enrichment,
Master data management; and
Metrics collection and trending
Summary
Implementing a successful Data Quality Framework, requires organizations to leverage key elements involving a thoughtful review of the organization, its culture, the adequacy of the data governance structure, and the selection and evaluation of technologies with which to maintain the systems and their smooth function in collecting, sharing, managing, and reporting data.
With a successful Data Quality Framework in place decision making can be optimized, time will be saved, and millions of dollars in investment will perform optimally.
Why It Matters  to You
Due to the growth in both volume and complexity of data in the R&D area, it is a major challenge to ensure accuracy. This impacts the timing and accuracy of data-driven business decisions.
Implementing a Data Quality Framework that optimizes data quality is an investment that, given the sizeable risks it eliminates, pays for itself in a remarkably brief period of time.
In this blog, we discuss:
Essential keys to developing a framework that enhances decision-making.
How each component enhances data quality.
How to approach implementing these key components to optimize the Data Quality Framework.
For more information on this topic, read the whitepaper: A Data Quality Framework: Path to Trusted Data for Better Decision-Making
ResultWorks – An Astrix Business
About Astrix
For over 25 years, Astrix has been a market-leader in delivering innovative solutions through world class people, process, and technology that fundamentally improves scientific outcomes and quality of life everywhere. Founded by scientists to solve the unique challenges life sciences and other science-based business face, Astrix offers a growing array of strategic, technical, and staffing services designed to deliver value to clients across their organizations. ResultWorks, an Astrix business, achieves success for our clients through skilled facilitation and exceptional management leadership across Life Science domains from Research, Non-Clinical & Clinical Development, Regulatory Affairs, to Safety, Manufacturing, and Pharmacovigilance. To learn more about how ResultWorks enables biopharmaceutical leaders' success, visit www.resultworksllc.com.
To learn the latest about how Astrix is transforming the way science-based business succeed today, visit www.astrixinc.com.