Expert news and insights for scientific & technology professionals.
The Life Science Industry Blog for R&D Professionals
Developing a Successful Data Quality Framework – Part 1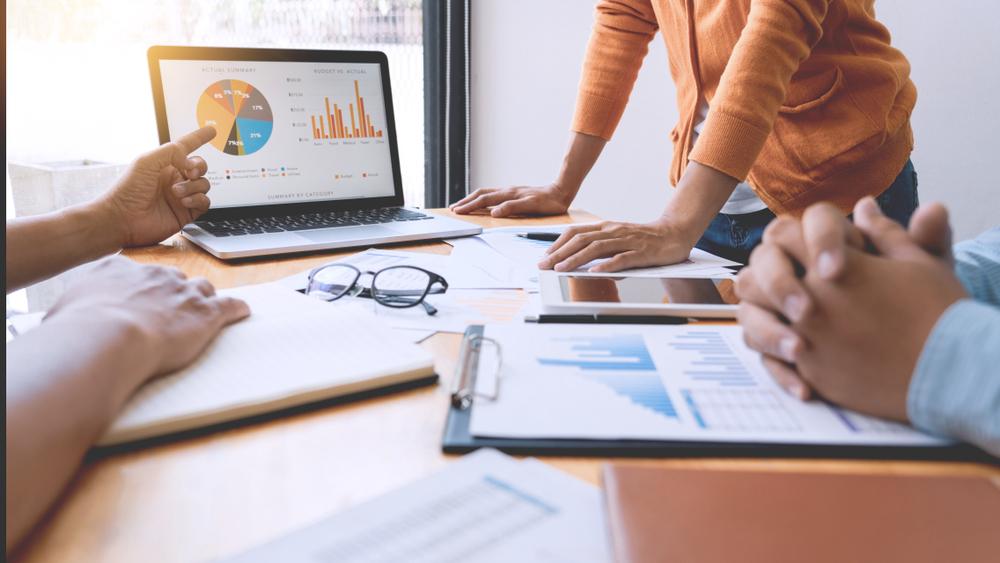 In the pharmaceutical industry, data quality is an imperative. The challenge is that the volume and complexity of that data continues to grow in the R&D area.
Given critical business decisions need to be made utilizing this data, it is essential to ensure that data is accurate to make timely decisions such as:
"which studies have met their enrollment targets within the past month?"
or
"what is the genealogy of this drug product?".
The challenge is that in many organizations this requires a significant amount of time and labor investment to manually:
Identify
Gather
Interpret
Cleanse
verify, and ..
integrate the data.
Compounding these efforts is the need to repeat this process each time a new question is asked.
With that in mind, the organization needs to have a Data Quality Framework to ensure optimized decisions are made. The following discusses "The Process" to follow in order to implement a successful framework.
The Process
The process component provides a consistent, repeatable, best practice approach for data quality projects. The approach consists of: Assess, Plan, Design and Implement, and Measure and Control activities as shown in the figure below.
Assess is focused on a data quality analysis, data and business rule discovery, data profiling, metadata capture and statistical data quality analysis.
Plan activities include the following: remediation of existing data, planning for retirement of data no longer needed, identification of required process and system changes, creation of new business rules, identification of data quality monitoring opportunities, data enrichment needs, and metrics definition.
Design and Implement takes outputs from the Plan activity and puts them into action. The emphasis here is on data correction routines, data monitoring routines, specifying metrics reporting, developing process and system changes, authoritative sources and reference and master data management.
Measure and Control activities put the necessary foundations in place to ensure the Data Quality Framework delivers benefit and can be sustained over time. It establishes continuous data quality monitoring, periodic metric reporting and data correction and enrichment sustaining activities.
Summary
Data quality is critical in the pharmaceutical R&D area. The challenge is that the volume and complexity of data is continually increasing.
With many Pharm organizations, manually identifying, gathering, interpreting, cleansing, verifying, and integrating data takes a significant amount of time and effort. Moreover, these manual steps are typically necessitated each time a new question is asked.
Therefore the organization needs to implement an enhanced Data Quality Framework. An important element in creating this framework is having a process with the appropriate steps. This provides a mechanism to ensure optimized business decisions made.
Why It Matters To You
In the pharma industry, data quality is an imperative. The challenge is that the volume and complexity of that data continues to grow in the R&D area. In order to ensure optimal business decisions are made, there needs to be a Data Quality Framework that directs the effort.
In this blog, we discuss
One key component to developing a framework that assists in better decision-making.
The Process steps involved in order to ensure data quality.
What these Process steps do to enhance data quality.
For more information on this topic, read the whitepaper: A Data Quality Framework: Path to Trusted Data for Better Decision-Making
ResultWorks – An Astrix Business
About Astrix
For over 25 years, Astrix has been a market-leader in delivering innovative solutions through world class people, process, and technology that fundamentally improves scientific outcomes and quality of life everywhere. Founded by scientists to solve the unique challenges life sciences and other science-based business face, Astrix offers a growing array of strategic, technical, and staffing services designed to deliver value to clients across their organizations. ResultWorks, an Astrix business, achieves success for our clients through skilled facilitation and exceptional management leadership across Life Science domains from Research, Non-Clinical & Clinical Development, Regulatory Affairs, to Safety, Manufacturing, and Pharmacovigilance. To learn more about how ResultWorks enables biopharmaceutical leaders' success, visit www.resultworksllc.com.
To learn the latest about how Astrix is transforming the way science-based business succeed today, visit www.astrixinc.com.