Expert news and insights for scientific & technology professionals.
The Life Science Industry Blog for R&D Professionals
Decentralized Clinical Trials and the Expanding Opportunities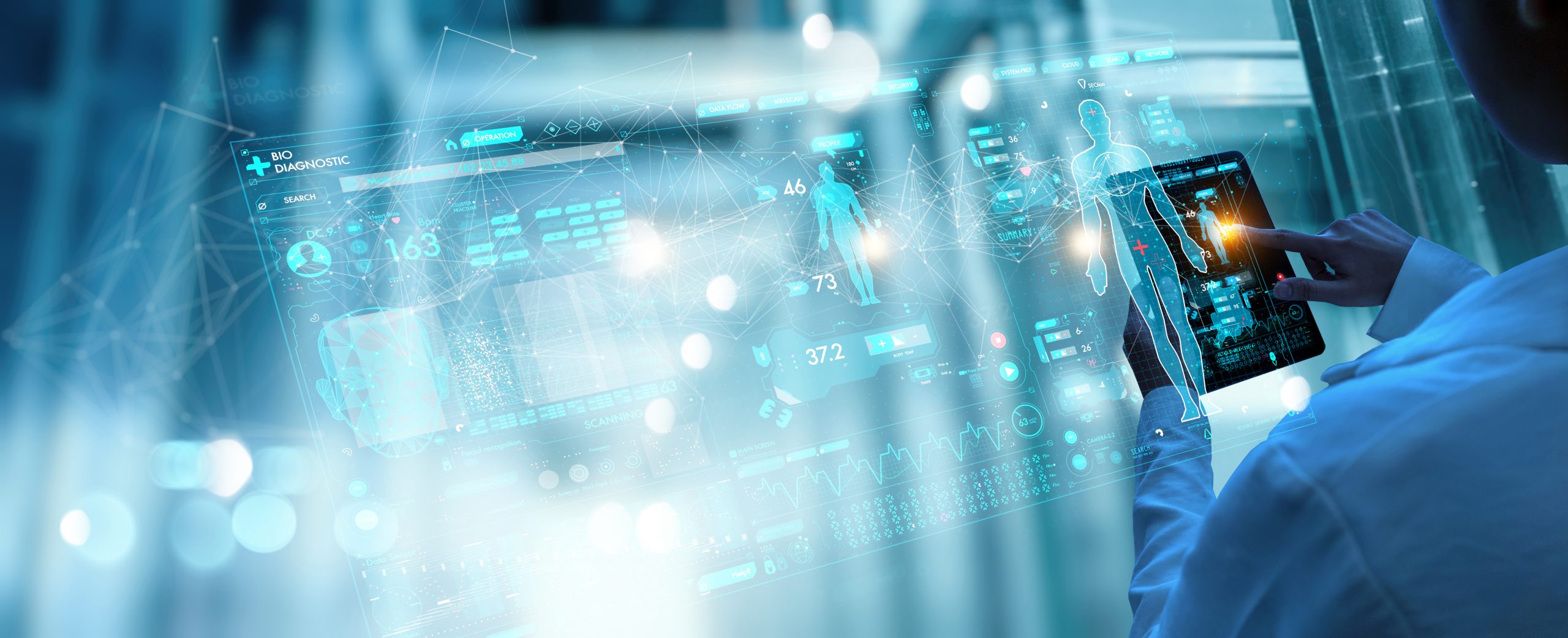 We are hearing from our clients, as well as through our experience in the industry, that modernization of clinical trials and the role of decentralized clinical trials are becoming an important focus. As we know, life sciences organizations are facing a changing ecosystem. Patient access-diversity is driving the need for different types of interactions with the various stakeholders, as well as with the sponsors. It is also impacting how process, technology, interoperability, and digital maturity, are playing a role in providing patient-centric and patient-site enabled services.
THE WORKING DEFINITON OF DECENTRALIZED CLINICAL TRIAL
Before we discuss the expanding opportunities with DCT, it's important to have a working definition of the term. The FDA defines Decentralized Clinical Trials (DCT) as, "those executed through telemedicine and mobile/local healthcare providers, using processes and technologies that differ from the traditional clinical trial model." 1 The working definition of DCT is more complex than the FDA definition would seem to describe.
There has been substantial attention paid to, and emphasis on, DCT lately. Despite the explosion in interest among sponsors, CROs, and tech providers, the reality is that there remains much more to explore and understand relative to the feasibility of new approaches, the technologies and capabilities needed to support DCT, and how DCT impacts trial design, trial management, data collection, and analysis. Much of the focus is on the more common elements, such as those focused on electronic informed consent, eCOA, and telemedicine.
It is estimated that there are more than 200 DCT technology, device, and service vendors in the marketplace today. As the drive for technology increases and technology providers continues to proliferate, wading through their offerings can be a daunting prospect for sponsors.
However, it's important to consider how to advance across this DCT spectrum and contemplate the impact of other more advanced approaches; impacts on:
both the patient and site experience
the technology and data implications necessary to support capabilities for direct-to-patient (DTP) shipping,
remote and risk-based monitoring, and
automated workflows,
Ultimately, the aim is to drive increases in adoption of "patient-centricity" or "digital patient enablement" in which the focus goes beyond just being able to implement these types of offerings as part of the clinical trial technology toolkit to enable DCT to lower the barriers to sites, sponsors, and patients.
EXPANDING OPPORTUNITIES FOR PATIENT-SITE ACCESS
As we look ahead, the outcomes of DCT should:
Accelerate clinical development,
Enable patient-centricity, and
Support the delivery of a stronger evidence package than traditional clinical trials.
To achieve these outcomes, we need to consider how to further expand DCT and to go beyond the most common capabilities into more advanced technology-enabled capabilities.
Looking at areas such as:
Direct Data Capture (DDC)
Direct-to-Patient (DTP) Shipping & IRT
Devices & Wearables (BYOD)
Digital Communications with Patients & Sites (Digital SOA)
Remote Monitoring
On-Demand HD Support for Patients & Sites
Automated Workflows (AI/ML enabled)
eSource Document Exchange
Risk Based Monitoring (AI/ML Enabled) and,
Enhanced Reporting (AI/ML Enabled)
Moving through this list, the clinical data landscape (e.g., types of data, data sources, data collection and ingestion mechanisms, etc.) expands in breadth and complexity. To support these increasingly intricate data landscapes with new and additional sources of data, different approaches to capturing that data, as well as transferring and integrating it within a broader ecosystem is required. Enabling capabilities to harness evolving trial data within the overall trial technology ecosystem becomes even more vital as we progress across the spectrum.
Moreover, there is an opportunity for sponsors to accelerate beyond the pace that traditional study models will afford and at the same time look for ways to reduce both site and patient burdens as compared to more traditional trial models.
To read more about this topic, please download our white paper, The New Age of Decentralized Clinical Trials.
About Astrix
Astrix is the unrivaled market-leader in creating & delivering innovative strategies, solutions, and people to the life science community.  Through world class people, process, and technology, Astrix works with clients to fundamentally improve business & scientific outcomes and the quality of life everywhere. Founded by scientists to solve the unique challenges of the life science community, Astrix offers a growing array of strategic, technical, and staffing services designed to deliver value to clients across their organizations.