Expert news and insights for scientific & technology professionals.
The Life Science Industry Blog for R&D Professionals
Professional and Technical Services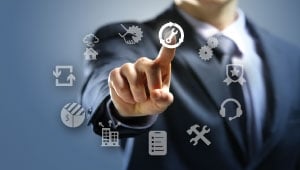 At Astrix, our focus is on solving the challenges experienced by scientific and technical organizations through a Value Engineering approach.
We are scientists ourselves, and we understand and are passionate about the business of science. Over the last 25 years of supporting scientific businesses, we have developed and refined a unique approach to ensure value for our clients. The Astrix Approach™ is a comprehensive, methodical and flexible framework which is designed to deliver the maximum possible business value for your organization.
With over two decades of experience in laboratory informatics professional services, Astrix Technology Group is uniquely positioned to drive the success of your laboratory informatics projects AND solve challenges in your lab including Strategy, Business process optimization, Architecture, Technology Evaluations and Selections, Implementations and Integrations, Validation and Support.
Whether providing a specialized resource to fill a vacancy in your laboratory or designing and implementing an informatics architecture for a multi-site, global organization, the Astrix Approach™ delivers highly qualified resources in the right domain to ensure the success of your business.  In addition, Astrix provides Nearshoring Options to support competitive pricing strategies for all our services.