Expert news and insights for scientific & technology professionals.
The Life Science Industry Blog for R&D Professionals
Cell Therapy – 5 Key Capabilities for an Enterprise Resource Planning System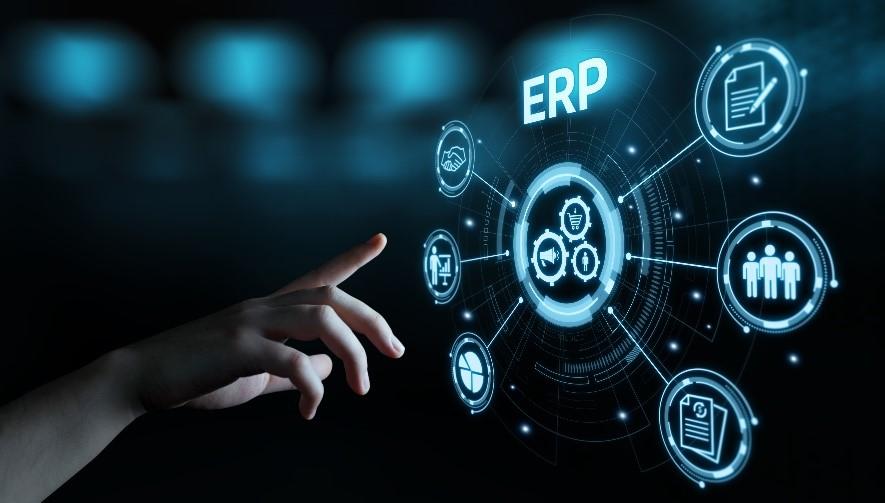 The personalized nature of cell therapies means that regulators are requiring organizations to demonstrate end-to-end visibility that ensures chain of custody, identity, and condition. New facilities face pressure to identify, prioritize, and implement the necessary IT systems.
With both Cell and Gene Therapy, there are a number of critically important inputs to the processes. It is essential to establish, early on, a clear definition of:
product lines
the high-level process steps for each line
associated bills of materials (BOMs)
material identifiers
definitions, and
specifications
The ability to electronically procure materials and manage multi-location material inventory (i.e., receipt, storage, restocking points, distribution, and valuation) is also needed.
Existing Enterprise Resource Planning (ERP) solutions provide such capabilities in addition to being able to:
process orders
perform cross site production scheduling decisions
manage product lot number assignments, and
coordinate material use.
ERP systems provide a common environment to instantiate key master data (such as sites, suppliers, material items, product ids and names, employees, accounts). Solutions may also extend into Level 3 and encompass site warehouse management, kitting and issuance of materials.
Cloud based systems offer a relatively quick route to establish ERP for basic financial and cost accounting needs, but the introduction of production material definition and control functions will require GMP validation. The time and effort needed to establish these capabilities will need to be assessed given the velocity and maturity of operations. As such some organizations may opt initially for a light ERP implementation that focuses on order processing, production scheduling, inventory management, and financials in the short term. The implementation of GMP relevant areas such as lot number assignment and materials and warehouse management can then be implemented as part of the Level 3 systems (MES, or standalone solutions).
There are many commercially available ERP suites that provide the full range of capabilities discussed above. Given that a solution will, eventually, need to include some GMP functions,       organizations should look for solutions that have a track record of being successfully validated by other pharma/biotech companies.
Vein to Vein Process Orchestration and Tracking
The need to unambiguously manage the end to end supply chain from patient cell collection through treatment/infusion means that orchestration and tracking capabilities requires early attention. Initially, this work may be done manually but demonstrated systems capabilities will be required for license application (BLA) and should therefore have already been proven during later phase clinical trials.
Five Key capabilities in this area include:
The ability to orchestrate and provide user interfaces or backend integrations to connect.
Support key processes and different actors in the supply chain (i.e. clinical collection sites, couriers, manufacturing sites, and clinical treatment sites). Such systems need to facilitate the confirmation of identity at various points in the chain.
Track and manage the chain of custody (who has possession of the product at every step) and chain of condition (storage and handling conditions).
The system must also act as the source of record for traceability of the products from a specific collection event through the final use and disposition of intermediate and final products.
GMP validation and compliance with personal information data handling regulations are also key considerations when designing or selecting a suitable system.
Characteristics of such systems map well to business process management software suites and some organizations have built custom solutions on top of BPM platforms. Relatively new dedicated commercial solutions do exist in this space and offer the promise of more standardized (and hence lower risk and cost) solutions that include many standard components such as courier integrations, and are cloud instantiated (offering easier access for use by the multiple third parties that need to access such platforms).
Summary
Regulators are expecting cell and gene therapy organizations to demonstrate end-to-end visibility that assures chain of custody, identity, and condition because of the individualized nature of cell treatments. Therefore the demand on new facilities to identify, prioritize, and install the appropriate IT systems is intense.
This be done manually at first, however, demonstrated system capabilities will be necessary for the licensing application (BLA). It will therefore necessitate an ERP system that has already been proven in later phase clinical trials.
Why It Matters to You
Given the unique nature of autologous therapies, regulators are requiring organizations to demonstrate end-to-end visibility that ensures chain of custody, identity, and condition.
With this being the case, new facilities face pressure to identify, prioritize, and implement the necessary IT systems.
In this blog we discussed:
The critically important inputs in a cell and gene therapy environment.
Existing ERP capabilities that would be of importance.
Key capabilities of an ERP system to ensure success.
For more information on this topic, download our whitepaper
Cell & Gene Therapy Update: Solving the Challenges Unique to Autologous Therapies
ResultWorks – An Astrix Business
For over 25 years, Astrix has been a market-leader in delivering innovative solutions through world class people, process, and technology that fundamentally improves scientific outcomes and quality of life everywhere. Founded by scientists to solve the unique challenges life sciences and other science-based business face, Astrix offers a growing array of strategic, technical, and staffing services designed to deliver value to clients across their organizations.
ResultWorks, an Astrix business, achieves success for our clients through skilled facilitation and exceptional management leadership across Life Science domains from Research, Non-Clinical & Clinical Development, Regulatory Affairs, to Safety, Manufacturing, and Pharmacovigilance. To learn more about how ResultWorks enables biopharmaceutical leaders' success, visit www.resultworksllc.com.
To learn the latest about how Astrix is transforming the way science-based business succeed today, visit www.astrixinc.com.
---