Expert news and insights for scientific & technology professionals.
The Life Science Industry Blog for R&D Professionals
Best Practices for Training and Launch of Pharmacovigilance System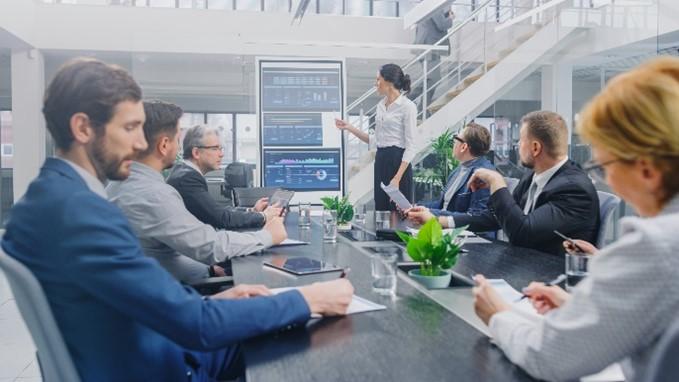 Develop Effective Training for your Pharmacovigilance System. Conduct it Early.
Employee participation in training–prior to go-live of your Pharmacovigilance System–is critical to enhancing comfort key to realizing the full benefit of a new software system.
Software training for your pharmacovigilance system is most effective when it is focused on the end-user position. Too frequently, businesses launch newly configured software applications without providing end-users the training they need to feel comfortable with changing their patterns of behavior. Training will succeed more reliably when personnel are made aware of the procedures specific to their position before it's time to begin using the new PV system.
Within the new application environment, each role will differ so specific training should be created for each unique role. Absent specific training for each role, the likelihood is needlessly increased that challenges to properly use will arise—if not pervade the organization. This can lead to a disastrous loss of productivity and mistakes that significantly debilitate an organization.
We have seen, in multiple instances, that training is treated as an afterthought and lacks the planning that could have prevented widespread disruptions and frustrations with newly installed systems. It is one of the most prevalent culprits in troubled system implementations.
A "train-the-trainer" strategy can be an excellent strategy for rapidly accomplishing adoption of new processes. By leveraging your project team and "super users" to instruct the other users, people familiar with the organizational culture are enabled to lead change among peers.
Where this approach is not preferred, end-users can be encouraged to access documentation and/or video training offered by the software publisher.  Providing a combination of these methods ensures that user training preferences are accommodated. Regardless of the path your organization chooses, the scheduling of the training, the subject matter, the duration, and the audience are all essential elements that must be considered in planning for a successful training program 1.
Best Practices for Launch
It's important to have an introduction ("kick-off" or "launch") meeting before training begins. 
It is imperative to inform the team regarding the changes a new pharmacovigilance system will bring and the benefits to the organization. Moreover, making a public announcement when the final decision is made is also important.  The most effective introductory meetings include:
Explaining the benefits of this new system.
Presenting the onboarding program and anticipated timeframe.
Inviting everyone to use the new software and providing an overview.
Many software vendors have an onboarding program, in which they teach you how to maximize benefits of their system and assist you with the first steps. The investment in third-party training is wise—especially when considering the higher expenses resulting from system misuse.
It is not unusual for teams to become overwhelmed by all the new information a new PV system provides. It's important to phase-in the details of the system over a previously defined interval, rather than suddenly and all at once. The onboarding process should be planned for introduction across multiple stages that divide the information into easily understandable emails, guides and meetings.
Bringing in an outside expert with specific experience in PV system implementation can be a cost-effective approach to training that saves time and facilitates uptake of information across the organization.
How Astrix Helps Pharmacovigilance System Implementation to Succeed
Unlike our clients' teams tasked with managing the selection and implementation of new PV systems in addition to their day jobs, Astrix provides these services every day. We bring dedicated experience in areas that, frankly, many companies find overwhelming to do well while maintaining operational excellence. What distinguishes Astrix is our quarter-century of assisting life science companies with enterprise-wide scope and complexity of their projects. Rather than write new software, we ensure that third-party software works the way our clients' need—specific to their unique organization, timeframe, and culture.
Unlike pharmacovigilance system vendors, who look to get the project done as quickly as possible as a key to make their margins, recognize license revenue, and move on to the next project, Astrix is different because we focus on ensuring each software implementation is customized to succeed.
While every company wants the vendors "A-team" to do their implementation and the vendor may indicate you have fully qualified individuals, this is not always the case. Many companies find that they need to invest significant time to review what the vendor does and in a sense is acting as the testing team for the vendor. This not only causes frustration for the client team members but also takes them away from their normal and required work.
Why It Matters to You
Proper end-user training is imperative to ensure a successful implementation of new PV system. Personnel need to feel at ease with the system and procedures specific to their position before it's time to begin using the new system.
In this blog we discussed:
Key considerations relative to training of your users.
Different methods and options for training.
The impact a launch or kick-off will have on the success.
About Astrix
For over 25 years, Astrix has been a market-leader in delivering innovative solutions through world class people, process, and technology that fundamentally improves scientific outcomes and quality of life everywhere. Founded by scientists to solve the unique challenges life sciences and other science-based business face, Astrix offers a growing array of strategic, technical, and staffing services designed to deliver value to clients across their organizations.