Expert news and insights for scientific & technology professionals.
The Life Science Industry Blog for R&D Professionals
Astrix Show Recap for SCOPE Summit 2023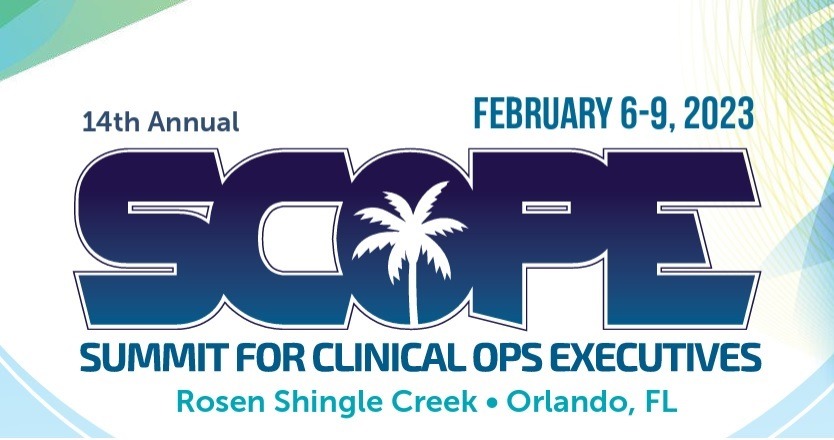 Astrix participated in the SCOPE Summit 2023 as a Corporate Sponsor. The conference took place from February 6 to 9, 2023 in Orlando, FL at the Rosen Shingle Creek hotel. It was four stimulating days of in-depth discussions. There were 28 different tracks, 3 plenary keynote sessions, special cross-department panels, and interactive breakout discussions.
The program focused on advances and innovative solutions in all aspects of clinical trial innovation, planning, management, and operations. SCOPE 2023 attracted over 2,300 leaders in clinical operations and research and all conference tracks featured best practice case studies relevant to clinical operations experts and those new to the field.
Astrix exhibited and met with many key organizations from leading Life Sciences organizations including AstraZeneca, Bristol-Myers Squibb, Daiichi Sankyo, GE Healthcare, Gilead, Eli Lily, Janssen, AbbVie, Bausch Health, Merck, Regeneron, Pfizer, Sanofi, Takeda, and Vertex.

Keynote Address
---
Astrix Booth with from left to right:
Mark Sekula, Maria Alvarez, Vince Hibbs, and Shane Scott
---
Astrix also sponsored a VIP dinner at the Cala Bella restaurant at the Rosen Shingle Creek hotel. Our guests included clients from Astra Zeneca, Daiichi Sankyo, Incyte, Roche, GE Healthcare, and ICON. The food and wine was spectacular and the conversation refreshing. Our guests were impressed by the venue and also with Astrix
At this conference we learned:
The key challenges the clinical industry faces on a day-to-day basis.
Decentralized and Hybrid Clinical Trials is a hot area of discussion with the conference dedicating a track to this topic.
AI, along with Machine Learning, and Natural Language Generation was also a key area of focus with several sessions dedicated to this area.
The Patient Experience, along with the importance that Diversity plays in clinical trials and the impact that it will have on health outcomes around the world, were also important discussion areas.
About Astrix
Astrix is the unrivaled market-leader in creating & delivering innovative strategies, solutions, and people to the life science community.  Through world class people, process, and technology, Astrix works with clients to fundamentally improve business & scientific outcomes and the quality of life everywhere. Founded by scientists to solve the unique challenges of the life science community, Astrix offers a growing array of strategic, technical, and staffing services designed to deliver value to clients across their organizations.