Expert news and insights for scientific & technology professionals.
The Life Science Industry Blog for R&D Professionals
Astrix Scientific Staffing – Your Checklist for Getting a Job in Life Sciences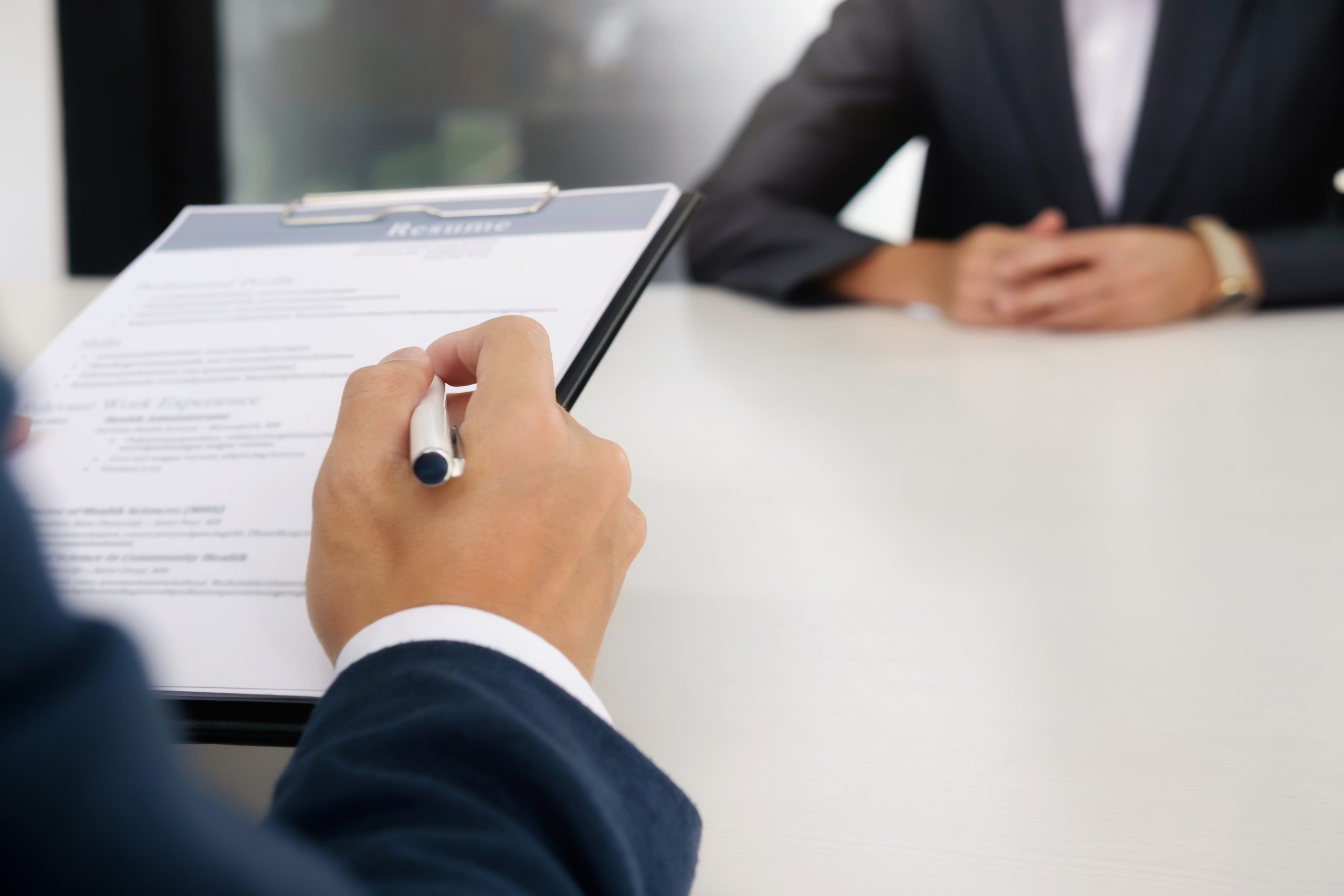 Are you passionate about improving the world around you? Enjoy science? Want to play a key role in making discoveries that make a positive impact on the lives of your family, friends, community, and planet? A job in life sciences can be extremely rewarding. If this excites you then you're going to love this rundown of everything you need to do to succeed in launching yourself into a life-changing career in life sciences.
1.    Decide What Area of Life Sciences You Want to pursue
Life Sciences is a term that encompasses a wide variety of fields, sectors, and roles. It is full of many amazing opportunities and there are many different areas where you can make your mark. Some well-known areas to consider include:
Biotechnology: This area develops innovative technologies and products using living organisms and biological processes. If you're a curious kind of person, who wants to understand the "why" as well as the "how" of science in order to assist others down the line, this is an area where you can really make a difference.
Medical Research: Also known as biomedical research, professionals in this area use science to prevent, diagnose, and treat disorders in humans and animals. This area exists at a later stage, so everything is closer to the patient than the petri dish—if you prefer your science with a greater degree of application than discovery.
Pharmaceuticals: This area involves research for the frontiers of drug discovery, and other several other sciences (including genetic research), to develop new therapeutics (including, but not limited to medications) to treat disorders. Vaccine development is one of the highest-profile activities in this area right now for biopharmaceuticals—and, for years into the near future.
Environmental Science: Focuses on identifying, controlling, or eliminating sources of pollution that affect the environment and public health. They may also develop plans to prevent future problems like air quality issues by advising government officials who make policy as well generating insights into how development projects could impact certain areas negatively before it happens.
Manufacturing: This area focuses on developing and manufacturing the ingredients essential to a wide variety of research and production phases of life sciences. Becoming an expert in this area will enable you to choose from a wide range of settings and roles for years to come.
Food Science: Developing and manufacturing food products of the highest quality and nutritional value is at the core of this sector. If you're wondering how we're going to sustainably feed people and animals in the coming years, this is the area for you.
Preclinical Research: If you enjoy solving mysteries and are curious about whether a new idea has a future as a therapeutic, this area focuses on testing promising new biomedical solutions in laboratory settings that use a wide array of animal models.
Clinical Research: There can be no new medications or medical devices without first testing them for safety and efficacy in the wider population. Ensuring that new products will be safe, by being one of the first to see the impact of research on real people, animals, and other living things, is the real focus of this area.
Animal Science: This area focuses on the biological, physical, and social science aspects of raising and managing livestock. If you're passionate about farming and agriculture, safety, disease prevention, and treatment in our food chain, this may be the perfect fit for you.
Once you've decided which area(s) of greatest interest, you can start researching what kind of jobs are available in that field.
2.    Get a Degree in a Relevant Field
While most jobs in the life sciences require a bachelor's degree, there's a growing list of jobs, certifications and training programs that don't require a degree or take two years or less, that will enable you to secure your first well-paying job in the Life Sciences. Depending on the field you want to enter, you can enter as a technician or, with an advanced degree (like a master's or Ph.D.), a highly compensated scientist and/or senior manager.
√ Look for accredited programs that offer nationally accepted certifications that will equip you with the skills needed for your desired career.
3.    Start Networking
It's never too early to start networking. Get involved with the associations and organizations in which your future colleagues are active. Attend their regional meetings, national conferences, and any other events related to your chosen field so you'll be current on the latest developments in your field, while you're meeting potential employers and mentors who can help further your career.
4.    Gain Relevant Work Experience
Internships, while not needed for every job in the life sciences, can give you experience that's crucial to both determine and demonstrate your interest. You can often uncover internship opportunities prior to graduating from a certificate or degree program by speaking with instructors and members of professional organizations at the local, regional, and national levels. Gaining relevant experience in a chosen area really increases your value, stature—and options—as you launch your career.
5.    Develop Key Skills
Featuring key skills on your resume, such as analytical skills, problem-solving, commercial awareness, and teamwork, really does distinguish you from other candidates who can only discuss their academic achievements. Many essential skills are learned through extra-curricular activities, so don't forget to mention any involvement with clubs, societies, or volunteering roles on both your resume and application form.
6.    Invest Time in Researching Companies Before You Apply
Becoming familiar with targeted organizations' business models, products, values, and processes enable you to see (and discuss the specifics of how you would fit in with the company when seeking an interview—and speaking—with both recruiting and hiring managers.
√ Job seekers may often neglect this step, but it makes all the difference when meeting potential employers who want to know that you have taken the time to really understand their business and the role you want to play in their team's success.
7.    Prepare For Your Interviews
Once you've started applying for jobs, it's time to prepare for your interviews. In addition to practicing common interview questions, devote time to researching the company or organization you'll be interviewing with. Start with searching for mentions in industry publications as well as online forums that discuss the organization's culture.
√ Do a deep dive into their website—including a thorough review of their press releases and reports. This is the key to asking informed questions about the position and demonstrating your knowledge of, and interest in, the company during your interviews.
Final Thoughts
Landing a job in life sciences isn't daunting when you know these simple steps. Once you decide which field(s) within life sciences interests you most:
Research the educational requirements at various levels.
Choose a certification (based on a national organization's advice).
Get involved with an accrediting degree from a widely accepted program.
Gain some experience through internships or other opportunities while pursuing professional accreditation.
Get active in the local, regional, and national associations to network with professionals in your field, and
Prepare for interviews thoroughly so that you can prove your familiarity and skills in ways that compel the recruiter to recommend you to the hiring manager.
Follow these steps and you'll be well prepared to launch your new career with a job that puts you squarely on the path to achieving your career goals.
Bonus Tip: Work with A Staffing Company That Specializes In Life Sciences
√ A great way to jump-start your new career—or to rise up faster—in the life sciences is to work with a staffing company that specializes in this field. They are positioned to connect you with some of the best employers in the industry and help you find a position that is the perfect fit for your skills and experience.
About Astrix
Astrix is the unrivaled market leader in creating and delivering innovative strategies, solutions, and people to the life science community. Through world-class people, processes, and technology, we work with clients to fundamentally improve business and scientific outcomes and the quality of life everywhere.
Founded by scientists to solve the unique challenges of the life science community, Astrix offers a growing array of strategic, technical, and staffing services designed to deliver value to clients across their organizations.
If you are ready to start your career in the life sciences industry, contact Astrix today.
Visit our current job postings or submit your resume to one of our staffing experts for consideration.