Astrix 2021 Halloween Issue: Spellbinding Resources from our Spooktacular Learning Library                         
Vol 4, 2021
We have brewed up these enchanting treats to transform your laboratory into a hauntingly digitized realm of the future!
Don't get spooked by our new Digital Transformation On-Demand Resource Center where you can unearth all of the webinars you may have missed while you were buried in meetings.
These continuous learning selections that we have resurrected should get you in the Halloween spirit.
Happy Transforming!
Astrix 2021 On-Demand Digital Transformation Webinars  – Now Available!
Astrix has brought together innovative informatics solutions providers from across the industry that are at the forefront of technology to present cutting edge solutions that will enable the transformation of your laboratory into the digital lab of the future.
Collaboration is a key guiding principle for any successful digital transformation.  Collaboration of technology, collaboration of teams, and collaboration in business – all working in unison towards the common goal of reinventing the future of your organization.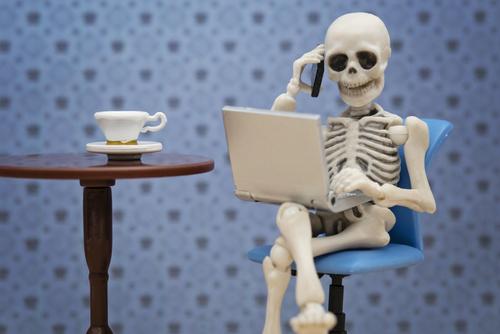 Computer System Assurance – The Digital Era of FDA Compliance
Nearly a quarter of a century has passed since the U.S. Food and Drug Administration (FDA) established regulations on electronic records and electronic signatures, commonly known as 21 CFR Part 11. While these regulations remain in effect, the informatics landscape has evolved significantly beyond the scope and intentions of the current code. The emergence of cloud based computing, AI and ML applications, and SMART technology necessitate a paradigm shift in the current approach to computer system validation
Digital Twins Catalyze the Lab's Digital Revolution
The Internet of Things (IoT) has provided the pivotal launch point for today's Digital Revolution. The network of sensor enabled technology is connecting the universe in unimaginable ways from SMART personal devices to automated technology powered by artificial intelligence to gather information from the surrounding environment. As use cases for this disruptive technology continue to evolve, a decades old concept gains new life, the 'Digital Twin'
For over 25 years, Astrix has been a market-leader in dedicated digital transformation & dedicated staffing services for science-based businesses. Through our proven laboratory informatics, digital quality & compliance, and scientific staffing services we deliver the highly specialized people, processes, and technology to fundamentally transform how science-based businesses operate.
We invite you to subscribe to our YouTube Channel so you can keep up with the wonderful on-demand presentations covering all of the big topics in lab technology today.
Click on the icon below and subscribe to our channel.
Follow our popular LinkedIn page for great articles and insights on Lab Technology