Astrix Webinar – Leveraging data analytics to derive valuable insights
Date: June 23rd, 2022
Time: 1:00 PM EST
Speaker: David Hardy, Manager of Data Analytics, Thermo Fisher Scientific
Predictive analytics, artificial intelligence and machine learning tools are helping modern laboratories reach new levels of scientific insight. New tools are lowering the technological barriers, helping more labs realize the benefits of data science. Join David Hardy, Ph.D., Manager of Data Analytics and Visualization at Thermo Fisher Scientific, as he reveals how laboratories can effectively use data analytics tools to drive efficiency, innovation, and discovery.
In this webcast we will discuss: 
The value of new data analytics, visualization tools and techniques in the lab
How new analytics solutions can uncover valuable insights from your lab data
Practical ways you can introduce analytics capabilities in your lab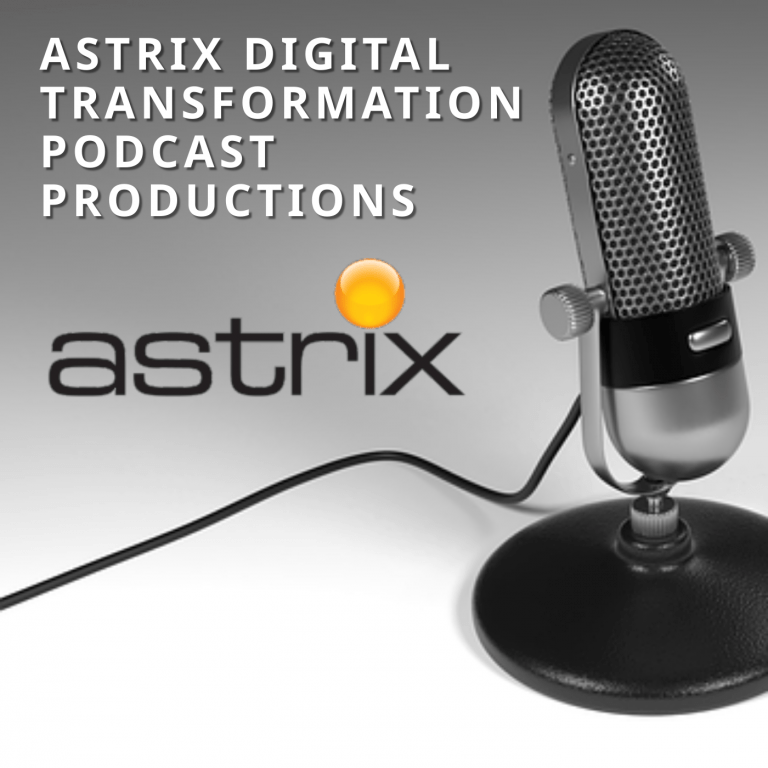 New Podcast: How to Find the Best Talent to Drive your Digital Transformation Program
Science-based organizations are struggling with how to make the most of software and technology advancements. They're often left behind as new, innovative ways for industry breakthroughs become widespread across all sectors, mainly because these efforts require scientists with multidisciplinary talents, and it is challenging to source specialized skill sets required in many jobs today to drive digital transformation.
But what if we told you there was a way your organization could be on top? The answer lies within staff augmentation. Staff augmentation uses outside personnel temporarily to scale an organization's capacity quickly.
The Astrix Innovators Forum
Insight-driven Discussions to Realize the Laboratory of the Future
As an important part of our 26-year leadership role to empower innovations in science and medicine by providing laboratory informatics solutions that digitally transform operations into labs of the future, Astrix supports professionals in their ongoing effort to achieve operational excellence through optimized laboratory informatics.
Upcoming Webcast
Digitalizing your lab processes with SciNote
Date: June 9th, 2022
Time: 1:00 PM EST
Speaker: Klemen Zupancic, CEO, SciNote
Podbook: Data Integrity:  Strategies and Tactics for Avoiding Disaster in Program Implementation
While it may never happen to you, there ARE times when a data management system suffers a critical hit and no longer performs. The accelerated pace of efforts towards digital transformation to serve critical data science initiatives can be a contributing factor to failures. In this program, Dave Dorsett, Astrix Principal Software Architect, guides you through strategic approaches that will help remediate systems more efficiently, and even avoid situations leading to catastrophic failure.
Astrix On-Demand Webcast
Digital Transformation of Cell Culture, Cell Manufacturing, and Cell Banking – Presented by CellPort Software
Follow our popular LinkedIn page for great articles and insights on Lab Technology