Expert news and insights for scientific & technology professionals.
The Life Science Industry Blog for R&D Professionals
6 Common Challenges of Paper-Based computer system validation (CSV) and How to Digitize Them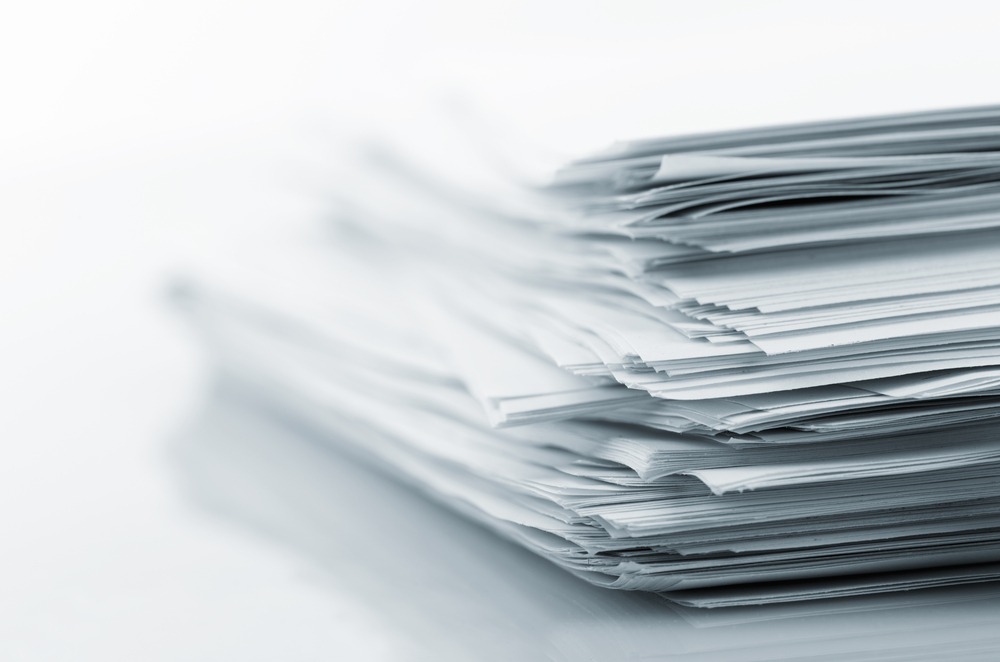 When it comes to computer system validation (CSV), organizations face several challenges when trying to meet critical regulatory requirements. This blog post will explore six of the most common challenges and provide tips on overcoming them.
CSV is a complex standard that can be costly and time-consuming to implement, particularly if you're validating on paper. However, by adopting a risk-based approach, you can determine the appropriate level of testing and documentation required to meet regulatory expectations. If a system is deemed low to medium risk, Computer Software Assurance (CSA), a simplified method for performing CSV, can reduce project costs and accelerate time to market. Unfortunately, if you're validating on paper, any potential efficiency gains from CSA will be lost.
---
Upcoming Webcast with ValGenesis:
"How to Manage Logbooks Electronically – From Paper to Cloud"
Date: October 27, 2022, 1:00 EST
Presenter:  Sophia Vraka, Sr. Engineer Industry Solutions, ValGenesis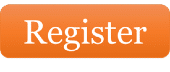 ---
The high cost of paper-based CSV
To understand why drug and medical device manufacturers spend so much time on CSV, you must first recognize its many challenges. If you're dealing with any of the following challenges, it's time to digitize your CSV files:
Strict regulatory requirements:The FDA, under 21 CFR Part 11, and other global regulatory agencies require all computer systems operating in regulated environments that come into contact with a product during its manufacturing, testing, or distribution, to be validated to ensure product safety and effectiveness.
Burden on internal resources:Manual CSV processes require tremendous personnel hours in terms of routing documents, obtaining signatures and approvals, recreating lost documents, and searching and retrieving paper files during audits and inspections. Staff members are pulled from their primary duties to perform repetitive tasks, which can quickly become frustrating or annoying.
Inconsistent vendor quality practices:Many life sciences companies use various configurable "off-the-shelf" software systems, such as a document management system (DMS) or a quality management system (QMS). The manufacturers of these solutions often have limited knowledge of regulatory requirements and may not provide tools or services to support CSV efforts.
Maintaining compliance:CSV is an ongoing process. Requirements must be continuously updated throughout the lifecycle of the software system. Proper procedures must be established for change control, system maintenance, and managing system releases. The pace of technological change combined with ever-changing manufacturing processes makes this virtually impossible with manual validation.
Risk vs. cost:Insufficient validation poses a non-compliance risk; however, over-validation (e.g., over-testing and over-documenting) is equally undesirable. Over-validation leads to wasted time and resources, delayed production schedules, and unnecessary financial expenses. In fact, over-validation is what prompted the FDA to develop CSA as an alternative to CSV. Manual validation methods complicate this further because they lack uniform tools and methods for conducting consistent risk analyses.
Delayed time to market:Paper-based validation processes stifle innovation and compromise an organization's ability to bring products to market on time.
CSV of the Future – Let's Get Rid of the Paper!
The pharmaceutical and biotech industries are under pressure to keep pace with the latest technological advancements and comply with an increasing number of regulatory requirements. To stay competitive and meet these demands, these industries must move away from paper-based CSV methods and embrace digitalization efforts.
However, many of these efforts stall when confronted with the traditional CSV methodology. This is where ValGenesis VLMS comes in –the pioneers of paperless validation. The industry's first, proven, 100% paperless validation lifecycle management solution delivers technology solutions that are validated, fully configurable, and rapidly deployable through a validated private secured Cloud. This enables new levels of collaboration throughout the organization while improving efficiency and compliance.
The Benefits of Automating your CSV Processes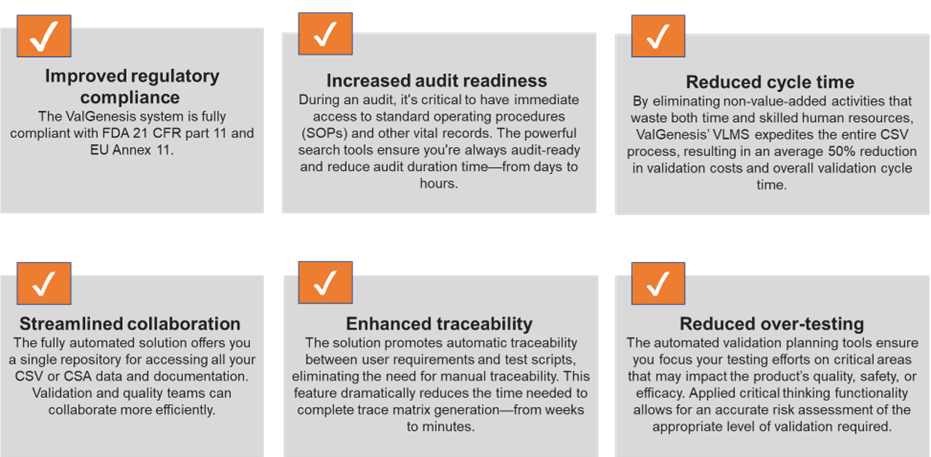 Eliminating paper from your validation process will allow your organization to gain the full spectrum of benefits from your digital transformation program. ValGenesis provides the tools you need for success in the Lab of the Future.
Why it Matters for You
As laboratories undergo digital transformation, the need for efficient and compliant validation processes becomes more critical than ever. A big challenge to overcome in this process is the reliance on paper-based methods.
In this blog, we discuss the following:
What makes paper-based Computer System Validation so challenging.
The benefits of digitizing your CSV process: Improved regulatory compliance, increased audit readiness, reduced cycle time, streamlined cross-functional collaboration, enhanced traceability, and reduced over-testing.
How shifting to a paperless, automated validation lifecycle management system like ValGenesis can lighten your validation burden and save you considerable time, money and effort.
About Astrix
Astrix is the unrivaled market leader in creating & delivering innovative strategies, solutions, and people to the life science community. Through world-class people, process, and technology, we work with clients to fundamentally improve business & scientific outcomes and the quality of life everywhere. Founded by scientists to solve the unique challenges of the life science community, Astrix offers a growing array of strategic, technical, and staffing services designed to deliver value to clients across their organizations. To learn the latest about how Astrix is transforming the way science-based businesses succeed today, visit www.astrixinc.com.