Expert news and insights for scientific & technology professionals.
The Life Science Industry Blog for R&D Professionals
4 Benefits of Having a Proactive Hiring Strategy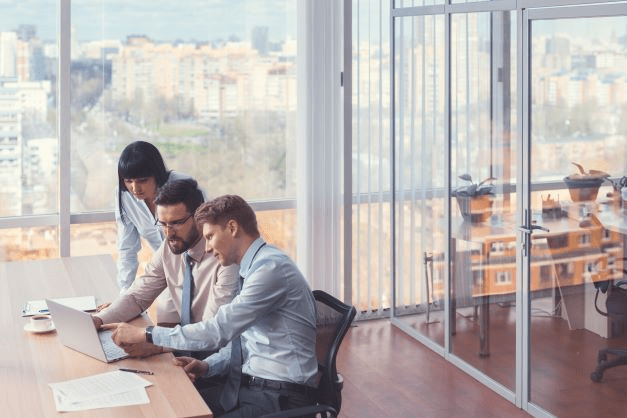 Organizations need an effective hiring strategy to attract and retain the best talent in today's competitive job market. Many organizations take a reactive approach to hiring, waiting until they have an opening or need to fill a position before starting the search for new employees. However, there are more efficient and effective methods. Proactive strategies can give organizations a competitive edge, helping them attract and retain top talent while increasing efficiency, productivity, and profitability.
So why should organizations switch to a more proactive approach to their hiring strategy? Here are just some of the reasons why:
Reduce Costs and Save Time
Being proactive allows organizations to get ahead of their competition by identifying qualified candidates before the need for additional staff arises. By taking this approach, they can create a talent pipeline of potential candidates who are well-suited for their positions. This helps organizations fill open roles more quickly than starting from scratch when there is a vacancy.
Quickly filling job openings with high-quality candidates reduces the risk of costly delays or losses due to unfilled positions. This gives organizations an edge over competitors who may be slower in recruiting new talent and ensures that work gets done faster and more efficiently.
Anticipating Staffing Needs
Being proactive allows organizations to anticipate future staffing needs based on factors such as market demand, technology trends, economic conditions, etc., giving them greater visibility into future needs.
This can help reduce the risk of overstaffing or understaffing, which can cause delays and other issues if not addressed early enough. It also enables organizations to anticipate potential skill gaps within their workforce and implement the necessary training initiatives effectively.
Avoiding Bad Hires
With a proactive hiring strategy, organizations have more time to screen candidates in depth and ensure they are the right fit for the role. This helps them avoid costly mistakes such as hiring someone who is not adequately qualified or may not fit into the team dynamic.
Reduced Employee Burnout and Turnover
Proactive hiring strategies help reduce employee burnout by anticipating staffing needs before they arise and proactively seeking out qualified candidates for specific job roles before there is an urgent need for them. This helps ensure the organization has enough people to cover all jobs without overworking existing employees or having too few people doing too much work. This approach also helps reduce employee turnover and promotes job satisfaction and longevity, leading to better retention of top talent for the organization.
Overall, proactive hiring strategies can give organizations a competitive edge in today's job market by helping them attract and retain the best talent while increasing efficiency, productivity, and profitability. By being proactive in their approach to hiring, they can reduce costs and save time while ensuring they have the right staff on board to meet their goals. This ultimately leads to higher employee engagement, job satisfaction, and improved performance.
Work with the right staffing partner
If you want to grow your business, a proactive hiring strategy should be a key component of your plan. However, it can be difficult for organizations without an in-house team or the time to manage this process on their own properly. Working with a staffing partner like Astrix can help. We take a consultative approach to understand your business needs and future initiatives so we can build a large pipeline of qualified candidates tailored to fit your needs when you need them. Contact us now to learn more.
About Astrix
Astrix is the unrivaled market leader in creating and delivering innovative strategies, solutions, and people to the life science community. Through world-class people, processes, and technology, we work with clients to fundamentally improve business and scientific outcomes and the quality of life everywhere.
Founded by scientists to solve the unique challenges of the life science community, Astrix offers a growing array of strategic, technical, and staffing services designed to deliver value to clients across their organizations.
Contact us today to learn more about our services.